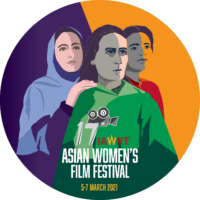 17th IAWRT Asian Women's Film Festival
SCREENING ROOM
DAY 3 - 7th March 2021
These 11 films are a reflection on how young women filmmakers see the world around them in these uncertain times.
Links of these films are live from 8:00 am (7th March) to 8:00 am ( 9th March).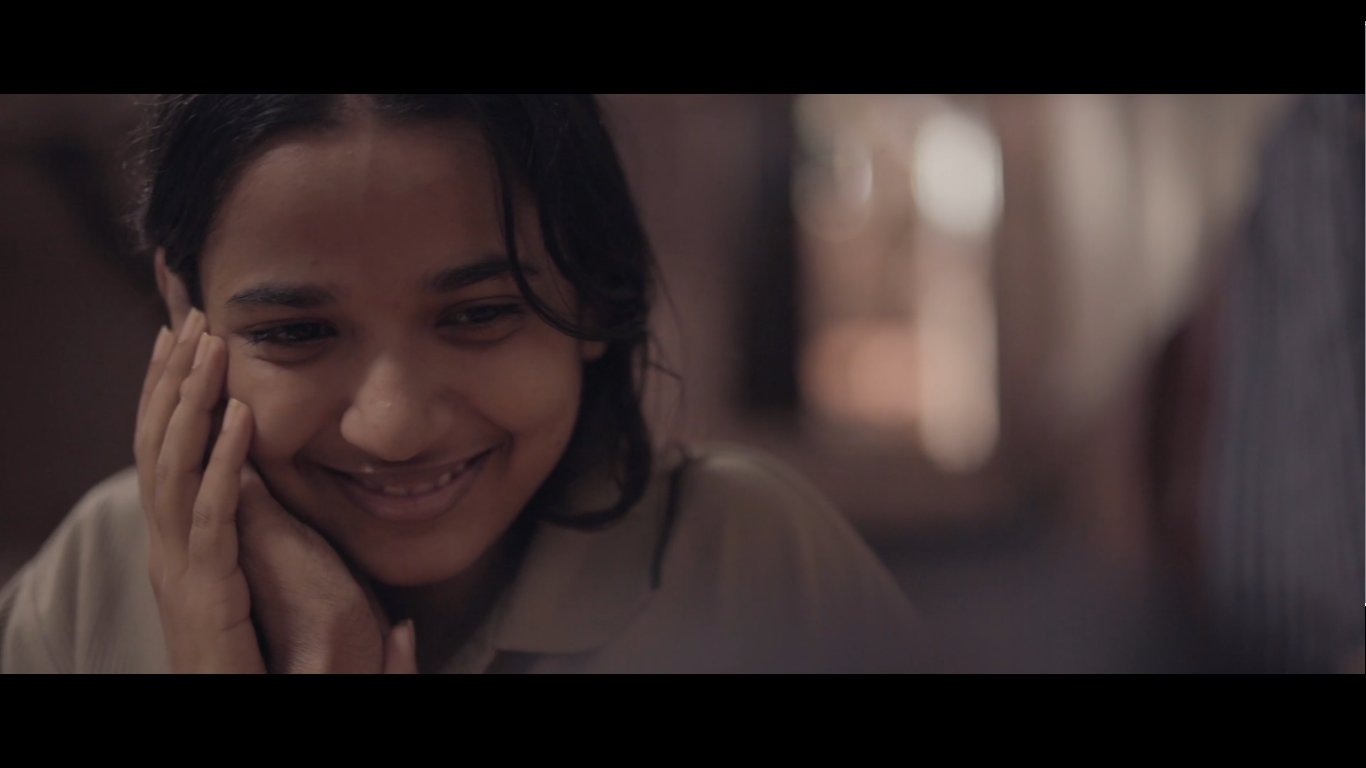 Geetha J
Fiction (100 min)
India / 2019 / Malayalam
Run Kalyani
Kalyani is a young cook who lives with her ailing aunt in Thiruvananthapuram. Each day is the same, with her duties as a cook and carer. But each day is not the same either. As the romance of poetry ignites a passion, as the stories of other worlds stir a desire, as sharks close in and death draws near, the film  builds into an intense crescendo of grief and grit, sorrow and strength.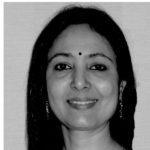 Dr Geetha Jayaraman is a writer, director, and producer. Her first film was Woman with a Video Camera (2005). Run Kalyani, her debut fiction feature, has screened at several international film festivals and won many prestigious awards. She is also a documentary producer who has been collaborating with multi-award-winning filmmaker Ian McDonald, most notably on the acclaimed Algorithms (2012), about young blind chess players from India. Their latest collaborations included the split-screen docu Who is Europe? (2018), and Freedom (2017), a four-screen film installation on the radical legacy of Martin Luther King. Geetha lectures on Film Practice at Film@CultureLab in Newcastle.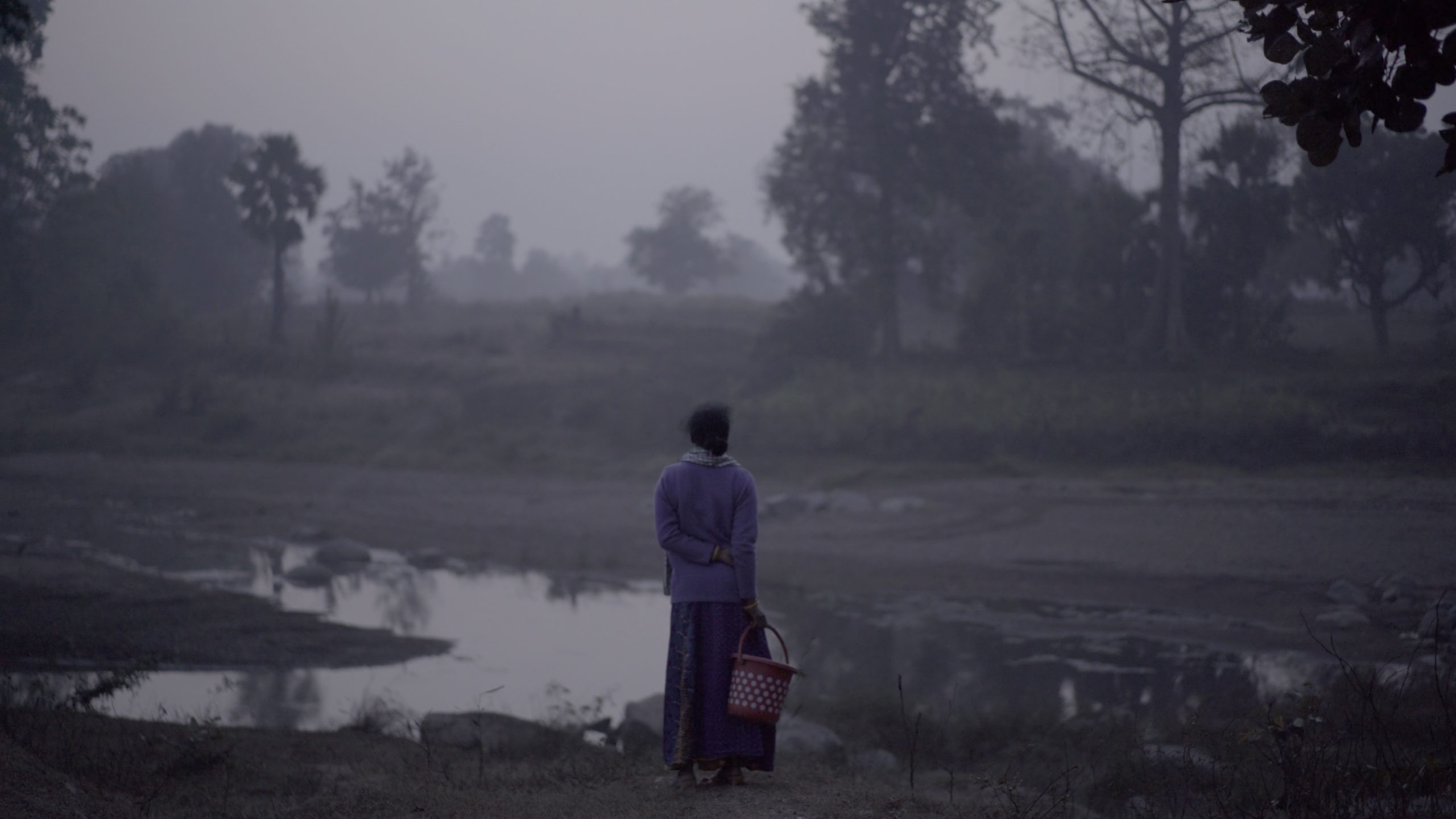 Cristina Hanes, Isabella Rinaldi, Arya Rothe
Non-fiction (90 min)
India, Romania, Italy / 2020 / Gondi, Madia, Hindi
A Rifle and a Bag
Somi and her husband met and fell in love while fighting alongside the Naxalites, a communist guerrilla group that has been fighting since the 1960s for the rights of the tribal communities of India. After a decade of armed struggle, the couple surrendered to the police. Ever since, they have been striving to forge a new identity, educate their two children, and eventually reconcile their violent past with the fervent desire to integrate into the hostile mainstream.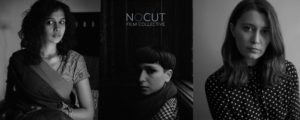 Cristina Hanes, Arya Rothe and Isabella Rinaldi co-founded NoCut Film Collective in 2016.
Cristina Hanes is a Romanian filmmaker. Her short documentary António e Catarina won the Pardino d'Oro  in 2017 at Locarno, and was screened in over 25 film festivals around the world. She is an alumna of DocNomads and Aristoteles Workshop.
Arya Rothe is an independent filmmaker from Pune, and an alumna of DocNomads and FAMU. Her short film Daughter's Mother (2018) had its world premiere at DOK Leipzig.
Isabella Rinaldi is an independent filmmaker from Rome. She has a Master's from DocNomads, and is currently directing an episode for a documentary series, Borderline, for a Brussels-based production company.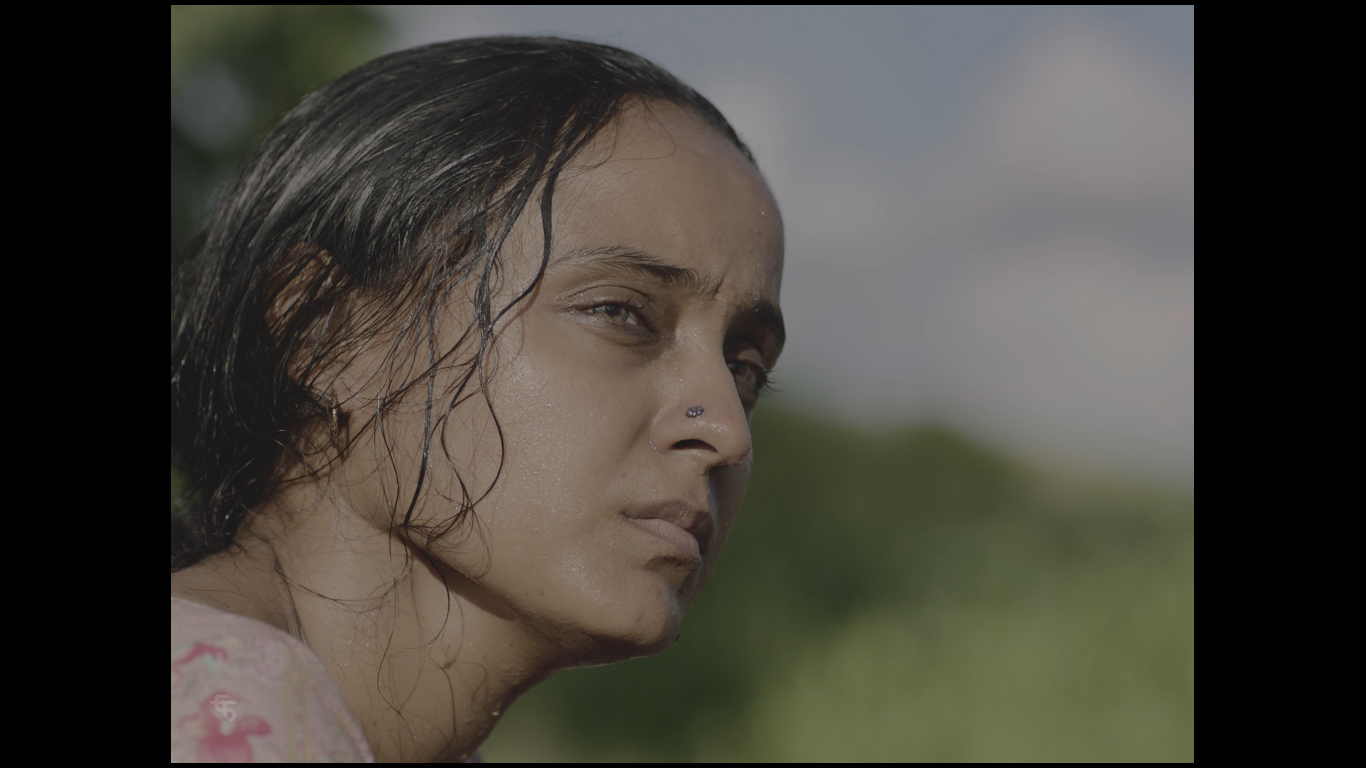 Prachee Bajania
Fiction (24 min)
India / 2020 / Gujarati
The Spell of Purple
The sole owner of a small field in tribal Gujarat, Inaas is the target of envious neighbours who brand her a "witch", and lurk in the shadows of both her land, and her nightmares. Enveloped in fear, she looks for strength in other women –  a new mother, a young married woman. As they negotiate different roles and realities that test their resilience, we glimpse the bone-deep weariness that often lies behind daily courage. The Mahua forest bears silent witness to their secret conversations, sometimes reaching out through ancient folk songs.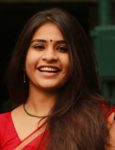 Prachee Bajania is a filmmaker based in Dhrangadhra, Gujarat. She studied Film & Video Communication at the National Institute of Design, Ahmedabad; and Film Direction and Screenplay Writing at the Film and Television Institute of India, Pune. Prachee worked at the Srishti Institute of Art, Design and Technology, Bangalore, directing and editing films on ecology, agricultural practices, and livelihoods. Her work deals with the politics of loss, transient relationships and songs of dissent and desire.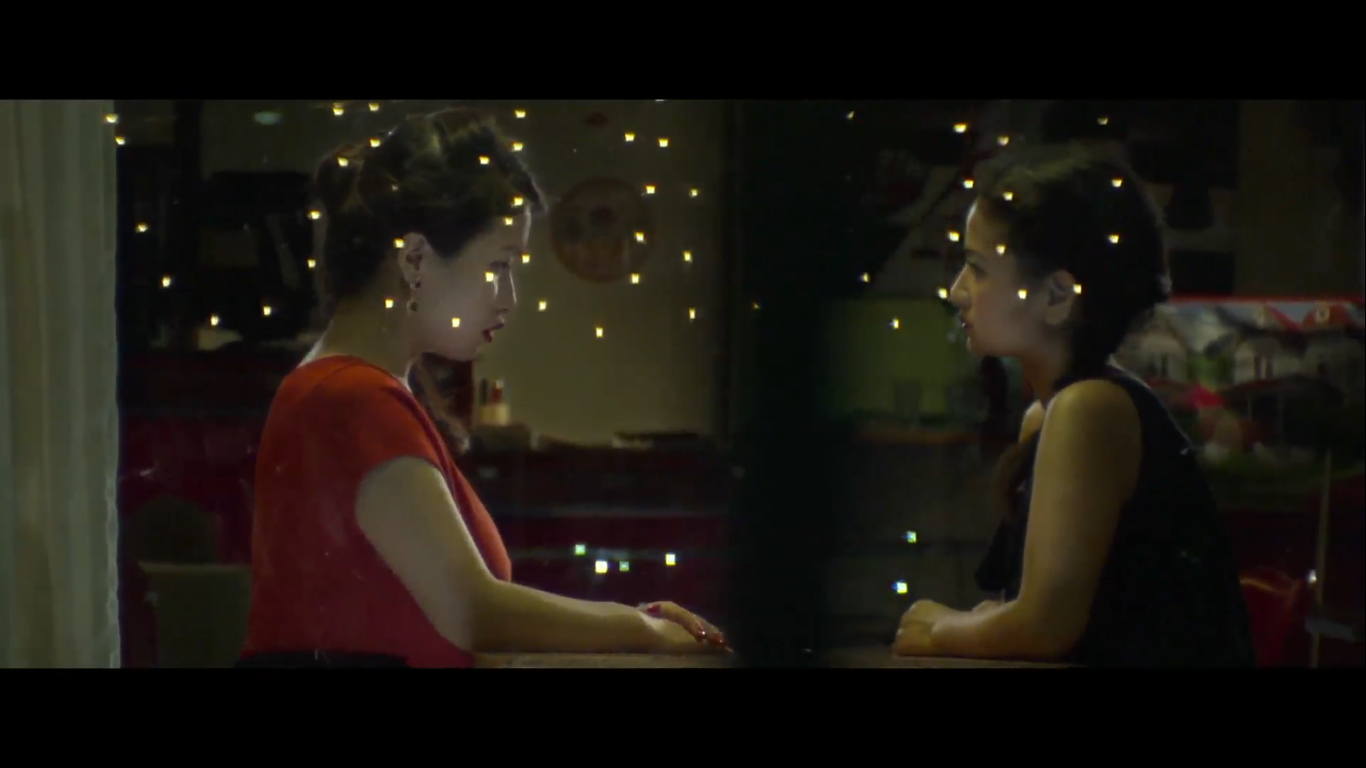 Tribeny Rai
Fiction (24 min)
India / 2015 / Nepali
Yathawat (As it is)
Three sisters, whose father has died, try to win back his government job for the youngest among them, as compensation.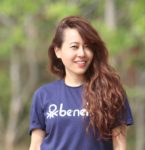 Tribeny Rai is a filmmaker based in Sikkim. She is an alumna of  Satyajit Ray Film and Television Institute, Kolkata, and Docskool Clinik,Kathmandu. She has participated in the 8th VGIK International Summer School, held in Petrozavodsk (Russia), the Producers Lab at International Film Festival Rotterdam, and the Talent Campus program at the 37th Fajr International Film Festival (Iran). Her production house Dalley Khorsani Productions has produced short films and documentaries.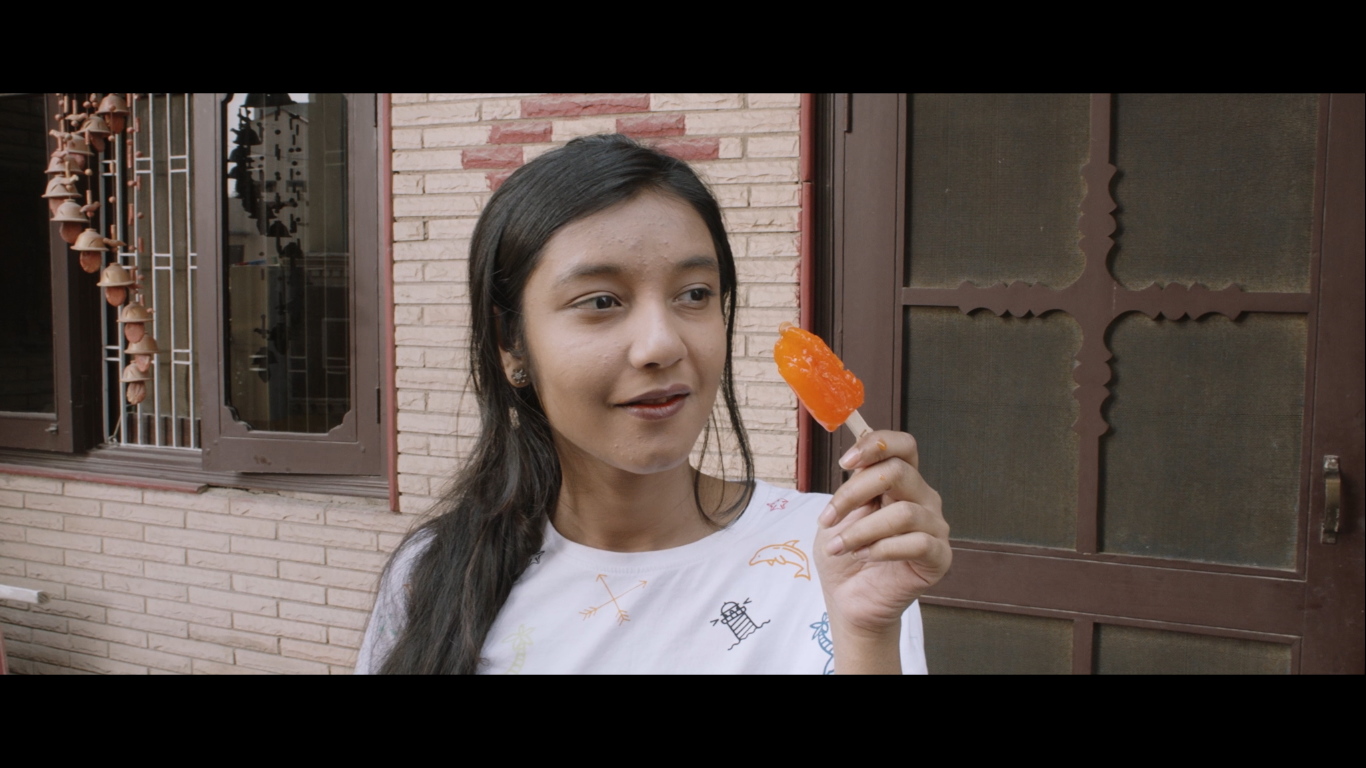 Anahita Amani Singh
Fiction( 28 min)
India / 2020 / Hindi, English
Blooming Buds
Questioning the notions of idealized motherhood, the film explores a daughter's emotions, her expectations, and her fears. In a world where everyone deserves their inner happiness, this journey is about the mother-daughter duo, who locate acceptance for each others' life choices and even celebrate them.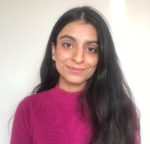 Anahita Amani Singh is a graduate in Film Direction from the State Institute of Film & TV, SUPVA, Rohtak. She has been an admirer of Pina Bausch, whose art motivated Anahita to participate in Physical Theatre, and she has performed in Bharat Rang Mahotsav 2020. She loves exploring layers of emotions through her characters, which is reflected in her works as well.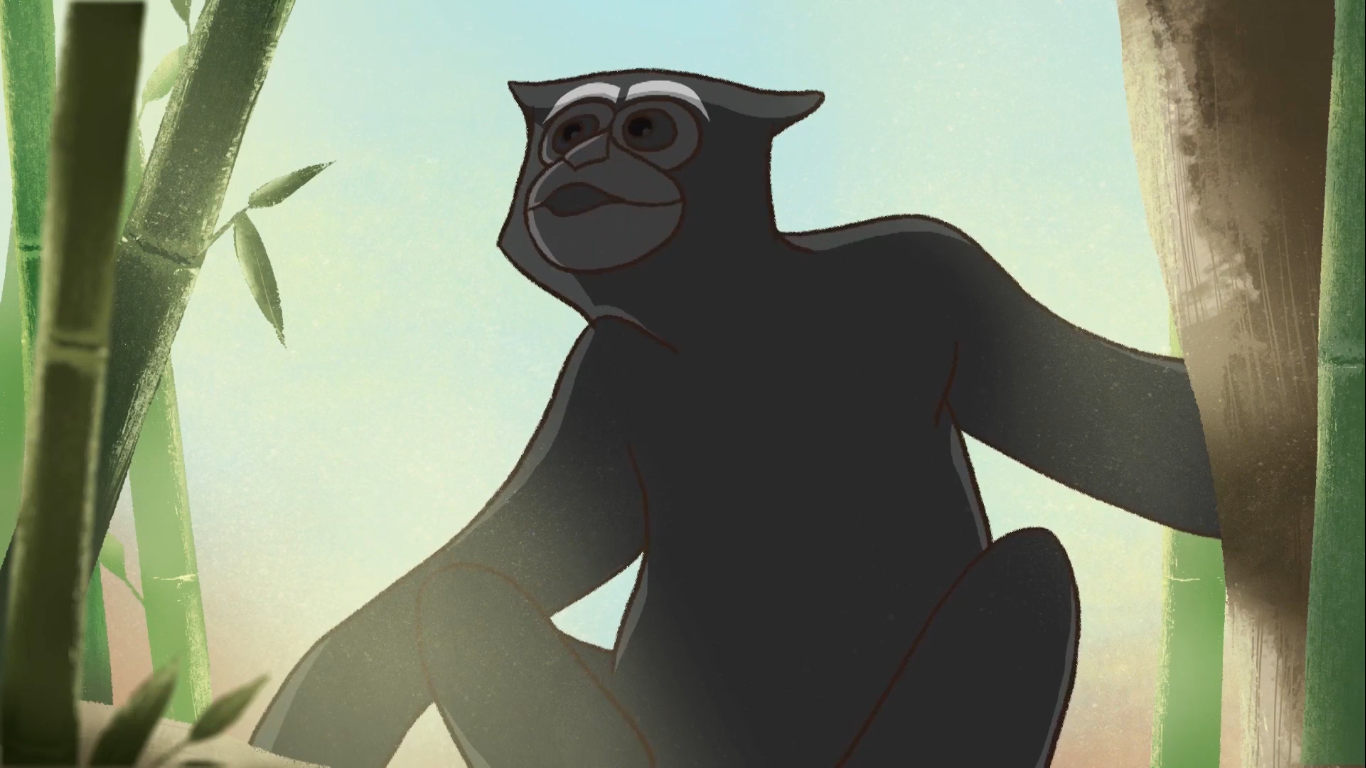 Kshipra Shekhar Dhavle
Animation (7 min)
India / 2020 / Idu Mishmi dialect
Amepã
Enjo leaves home for school like every morning. But he accidentally spots an Eastern Hoolock Gibbon, hidden in a cluster of trees. Despite being warned by grandma Dibili, Enjo waits to take a deeper look at the gibbon. What happens when grandma Dibili finds out about this interaction?
Set amidst a picturesque village in Northeast India, the film –  which was inspired by community-based conservation practices –  explores a child's curiosity about an animal. The Idu Mishmi tribe from Northeast India protects the vulnerable Hoolock Gibbon species through its deep-rooted folk beliefs and narratives. The film aims to spark a conversation about our relationship with animals.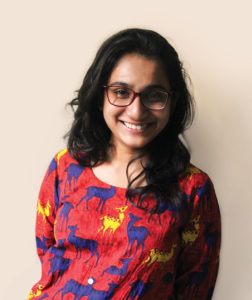 Kshipra Shekhar Dhavle is an avid reader, traveller and visual artist based in Mumbai, who loves documenting stories from home and beyond. She has a Master's in Animation Film Design from the National Institute of Design, Ahmedabad. She is completely in awe of the possibilities of the film medium, and her work reflects her encounters with folk narratives and cultures.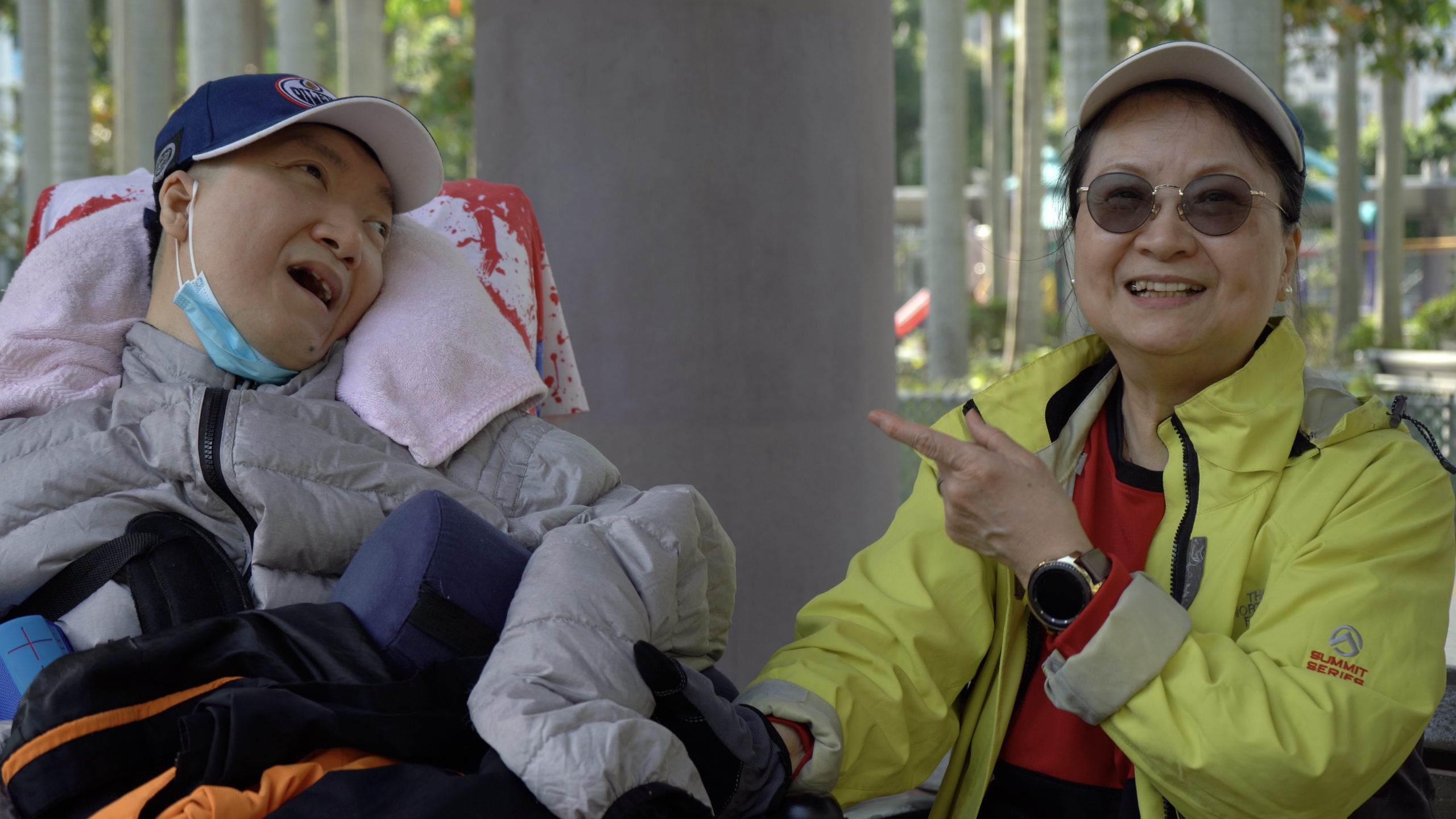 Lam Yan Yue
Non-fiction (27 min)
Hong Kong / 2020 / Cantonese
And I, And I
Judy, a single mother, and Peter, her intellectually disabled son, have been through 45 years with each other. Judy must take care of Peter every single minute, from head to toe. The film documents  their daily lives, routines, music and laughter. Everything they have gone through is still there, with maybe more to come.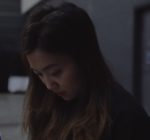 Lam Yan Yue, born in 1997 and based in Hong Kong, is a recent graduate from film school. And I, And I is her directorial debut. Her goal is to be a documentary filmmaker.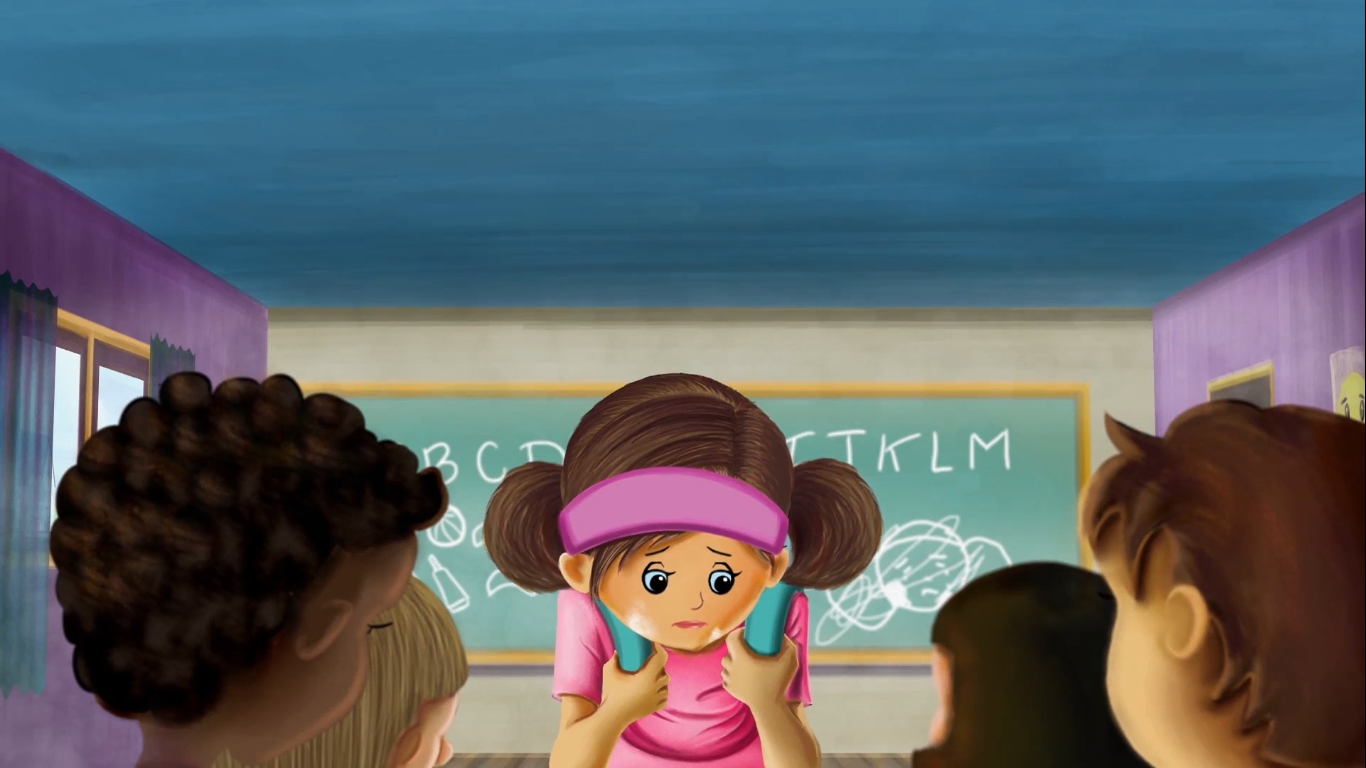 Rutika Mukund Khustale
Animation (4 min)
India / 2020 / English
Patches
This is the story of a girl's experiences throughout her life. She has to dealwith various situations due to vitiligo, a skin disorder. It is not hurting her physically, but mentally. Because vitiligo makes her look different, she is accepted neither by her schoolmates, nor by society. As she narrates her story, she questions society for segregating her. Her parents' support has not been able to save her from deep hurt, yet she works to overcome the hurdles.

Rutika Mukund Khustale is a postgraduate in Animation from MIT Institute of Design, currently working as an animator in TCS, TATA Group. Her student film Patches was dedicated to people suffering from vitiligo, and aimed to spread awareness about the disorder.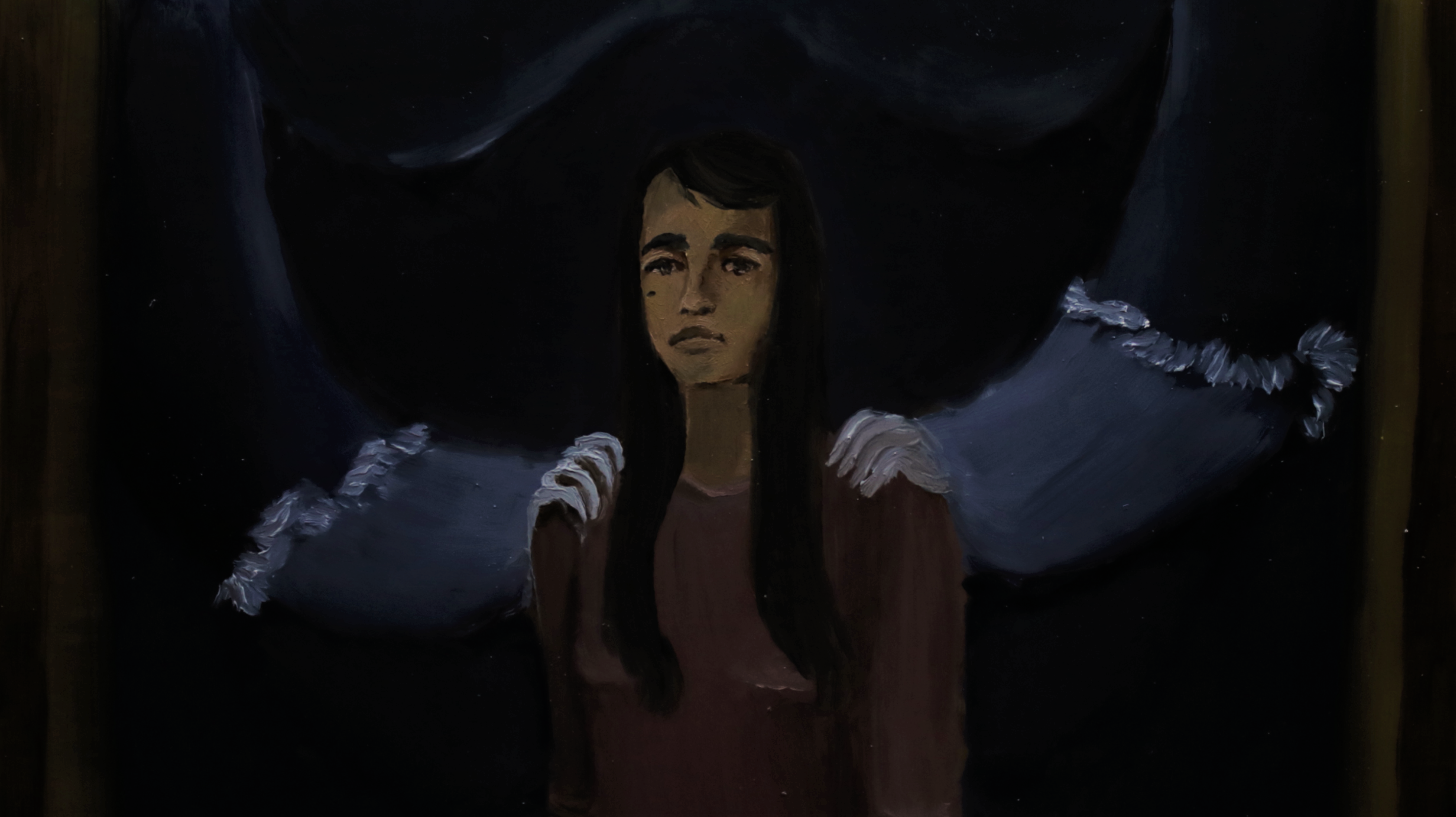 Ashitha Nair
Animation (7 min)
India / 2019 / Malayalam
Pavakutti (My Little Doll)
A girl who finds her parents not paying her any attention, when she comes to see her newborn sister in hospital, wants to test their love for her. She runs away, only to get lost in her own insecurities. The doll that she was supposed to give to her little sister plays an important role in bringing her back to reality. Even now, however, a strand of jealousy persists.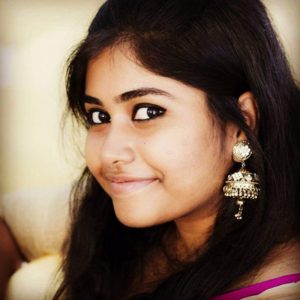 Ashitha Nair is a student at Satyajit Ray Film and Television Institute, Kolkata. She hails from the southern coastal part of India, which abounds in chinese fishing nets and coconut trees. Her passion for art and cinema has led her to take animation filmmaking as her calling.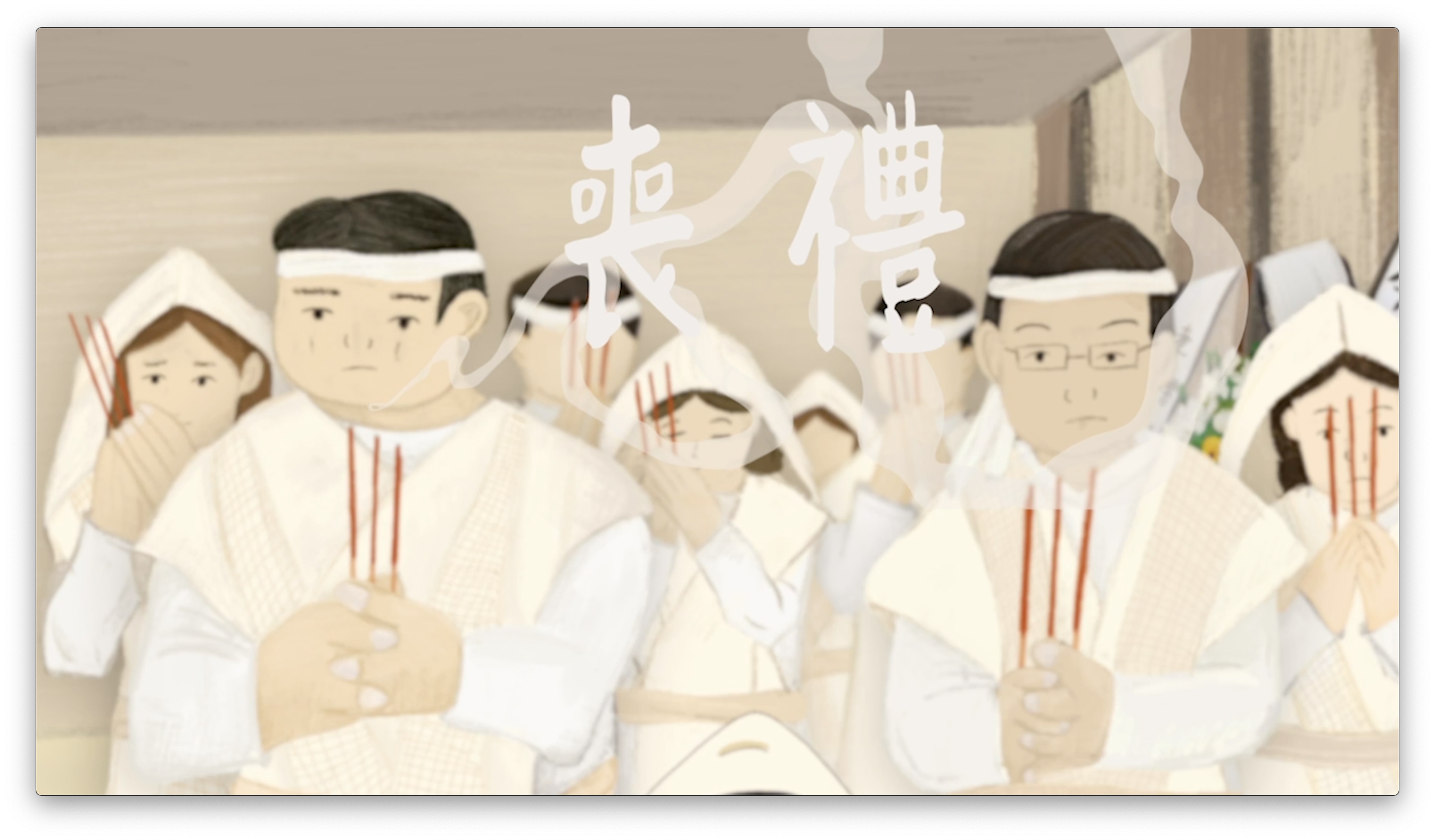 Yiu Wan Yin Anna
Animation (6 min)
Hong Kong / 2020 / Cantonese
Funeral
In life, we are afraid of death, and want to keep hold of the most important person or the best times;  however, we can't control this, and need to face loss bravely. The story emphasises the cycle of life, relationships, and connections between generations according to the Chinese concept of death. The film is about growing, and finding the meaning of death.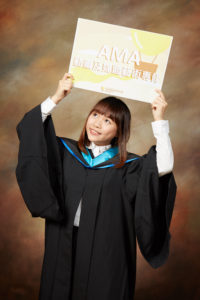 An early interest in drawing and animation led Yiu Wan Yin Anna to explore art on her own. She earned a degree in Communication from Hong Kong Baptist University, where she also began to study animation. She loves  2D hand-drawn animation, although her study focused on 3D animation. Funeral is her first 2D animation.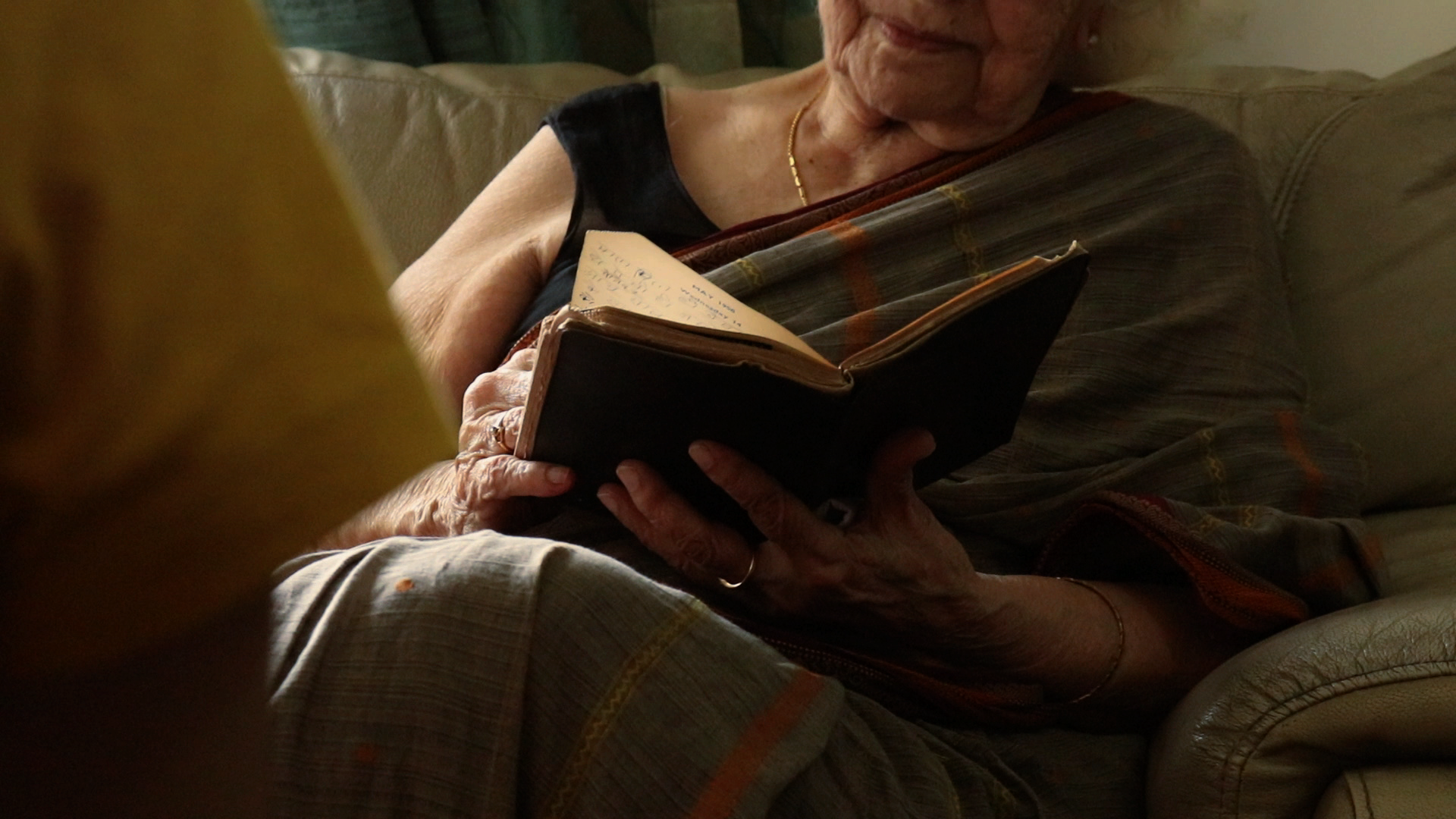 Purandhya Sharma
Non-fiction (22 min)
India / 2019 / Hindi
Smaran (Impressions)
Our experiences become our stories. Over a few afternoons spent with her grandaunt, the filmmaker gains an insight into her roots as she listens to the reminiscences of an older generation, who have so much to share.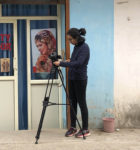 Purandhya Sharma has been interested in filmmaking ever since she attended a summer programme in filmmaking with Kavita Joshi. She studied Documentary at Sri Aurobindo Centre for Arts and Communication (SACAC), Delhi, and was also the Chapter Coordinator for Students for a Free Tibet, Delhi. Purandhya interned with Oscar Foundation, a non-profit based in Mumbai, and Feminism in India, a digital media platform. She  was part of a group at the Swapathgami Filmmaking Workshop 2017, in Udaipur, that made a short film on "natural learning".
Panel Discussion - III - 5:00 pm – 6:00 pm
'Emerging Voices' with
Prachee Bajania- The Spell of Purple
Tribeny Rai- Yathawat(As It Is)
Lam Yan Yue- And I, And I
Kshipra Shekhar Dhavle- Amepã
Moderator: Deepti Khurana.
---
This discussion will focus on the works of young filmmakers as they attempt to take on newer forms of storytelling. Spanning across various genres, their films reflect both the specific and universal concerns of a new generation of filmmakers.
CLOSING REMARKS at 6:30PM