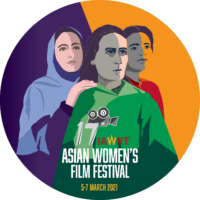 17th IAWRT Asian Women's Film Festival
SCREENING ROOM
DAY 2 - 6th March 2021
The 13 filmmakers in this section use multiple film practices and aesthetic choices to explore the world around them. Their films examine formal possibilities that push the boundaries of cinema.
Link of these films are live from 8:00 am (6th March) to 8:00 am (8th March).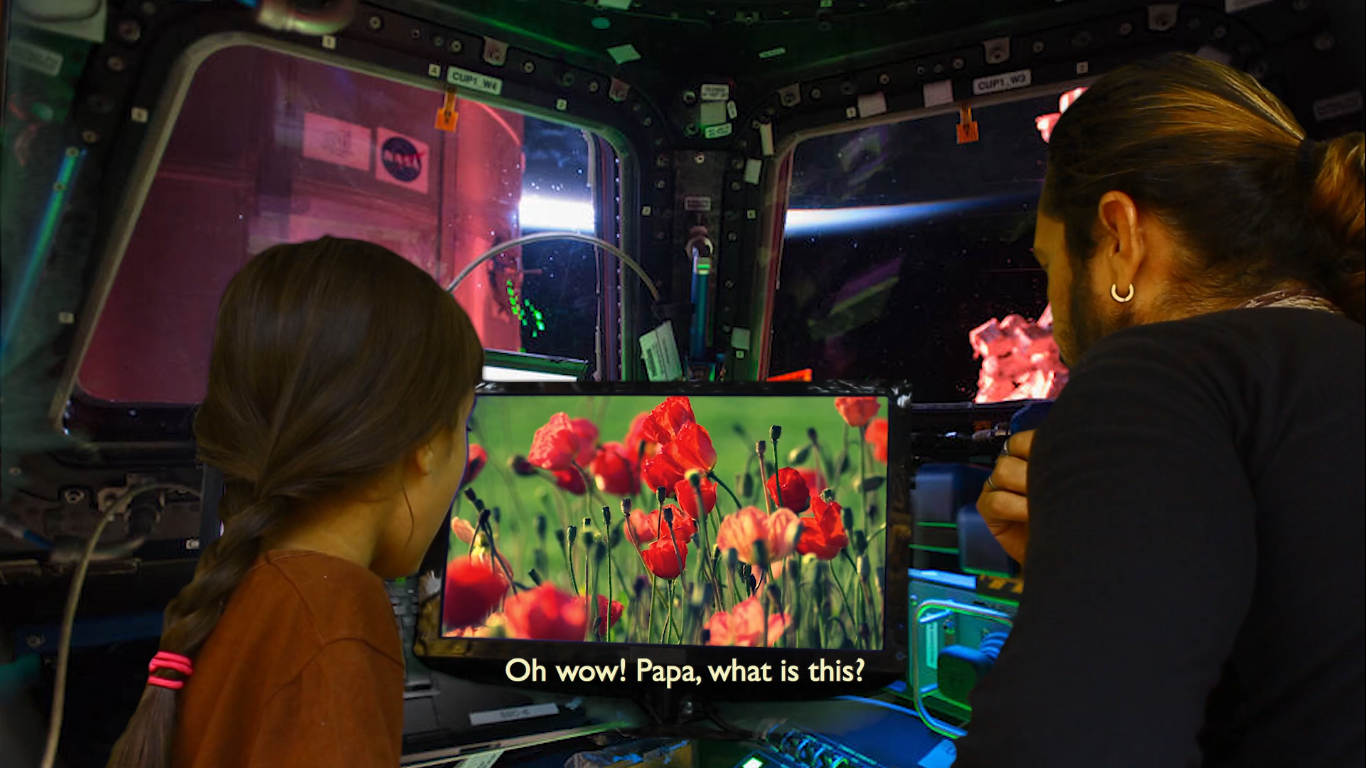 Shaswati Talukdar
Experimental (8 min 30 sec)
India / 2020 / Hindi, English
Space Dialogues
An experimental found footage odyssey through space and time. A young scientist tries to save humanity. She goes from being a child with special powers to a hologram in this long journey, covered in a short film. Scraps of imagery are put to uses other than what they were intended for: images from fifty years ago; images from NASA shuttles; or the most commonplace graphics for a marketing website.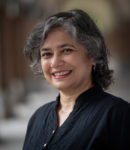 Shashwati Talukdar's work covers a wide range of forms, including documentary, narrative and experimental. Her films have been shown at festivals and galleries all over the world, including the Busan International Film Festival, Margaret Mead Festival, Kiasma Museum of Art, Helsinki, and the Whitney Biennial. She has degrees in filmmaking from Jamia Millia Islamia, New Delhi, India, and Temple University, Philadelphia, USA. She lives  between India and Taiwan.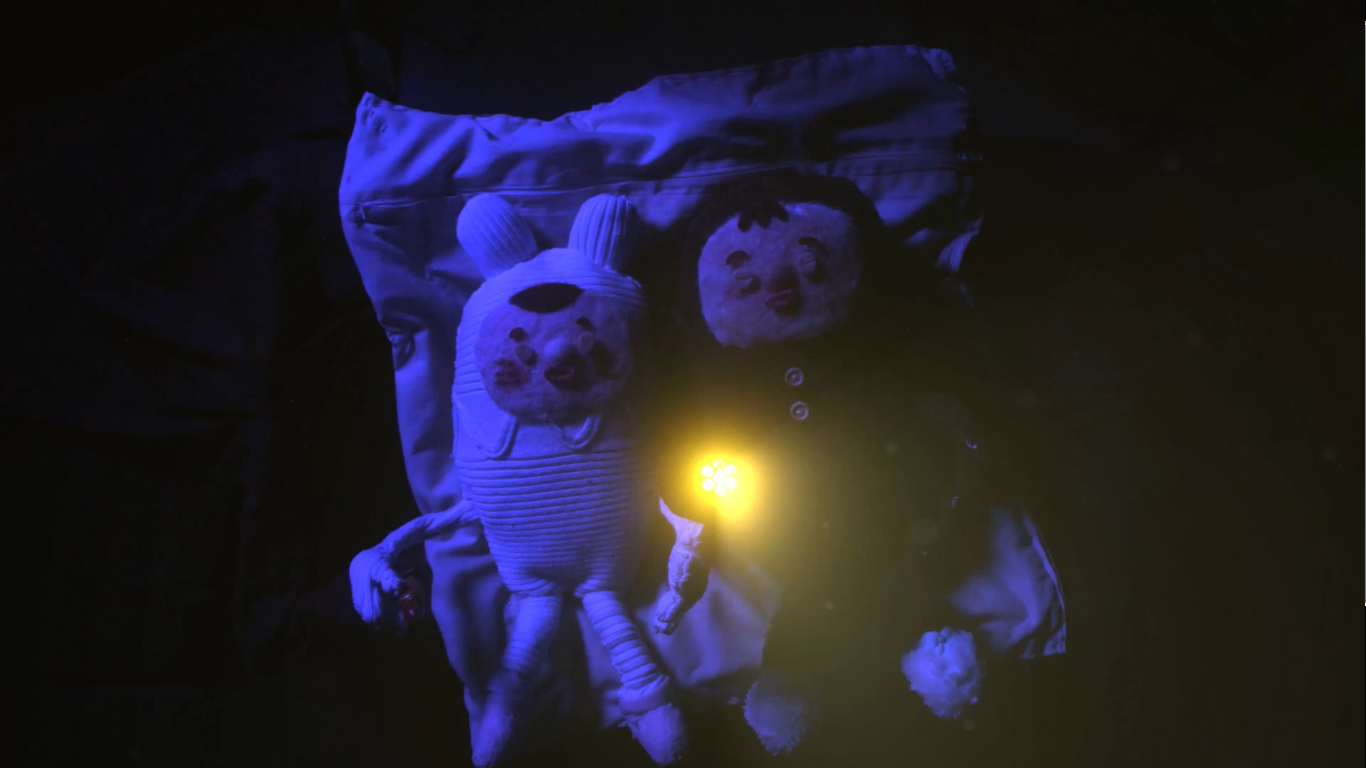 Jennifer Li, Samantha Chang, Janette Peng
Animation (6 min 34 sec)
Taiwan / 2019 / Chinese
Blanket Talk
At midnight, two children who have not fallen asleep start to play. They travel to fantasy worlds, turning into animals, flying into the sky, having fun under their beloved blanket. They talk about the present and the future…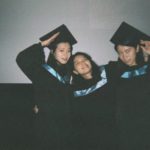 Jennifer Li, Samantha Chang and Janette Peng are three young women who majored in Animation at Taipei National University of Arts. Blanket Talk was their first stop motion film at school.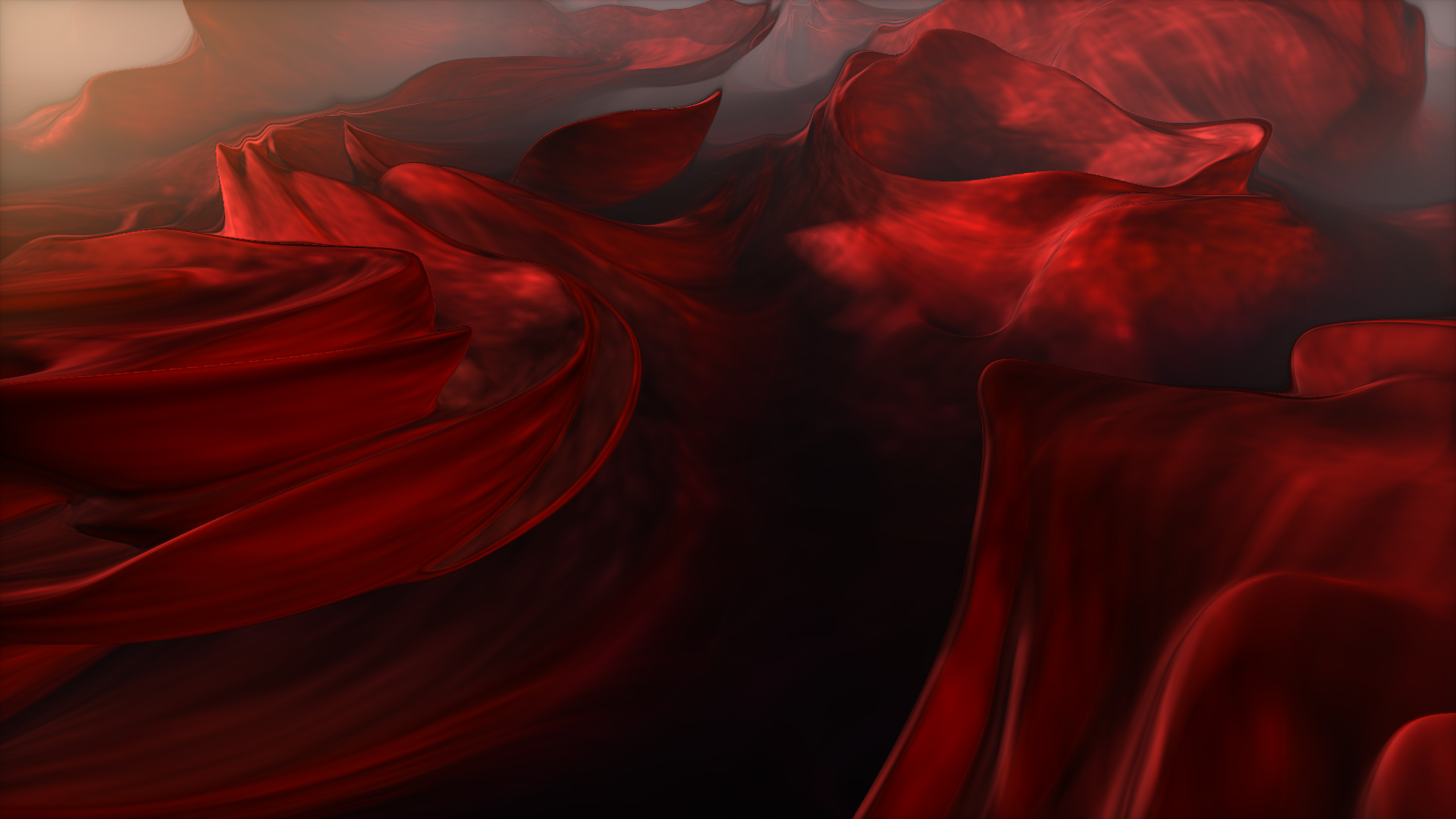 Rebecca Ruige Xu, Jiayue Cecilia Wu
Experimental (7 min 35 sec)
USA / 2020 / English
For Tashi
This short attempts to depict the physical and emotional journey that a woman goes through when losing her baby prematurely, and aims to bring this deeply personal, largely unspoken and often overlooked experience to a wider, more public, shared realm.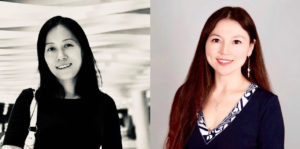 Rebecca Ruige Xu's artwork and research interests include experimental animation, visual music, artistic data visualisation, interactive installations, digital performance, and virtual reality. Her recent work has been shown at art galleries and museums in many countries. Xu currently teaches computer art and animation as  Associate Professor at College of Visual and Performing Arts, Syracuse University.
Jiayue Cecilia Wu is a composer, scholar, and multimedia artist. Cecilia earned her Science degree in Design and Engineering, followed by a Master of Arts from Stanford, and a PhD in Media Arts and Technology from UC Santa Barbara. As a musician, she received an award from the California State Assembly. As a multimedia artist, she received the Young Alumni Artist Grant Award from Stanford University. As a scholar, she has received several research grants and fellowships. Currently, Cecilia is Assistant Professor at the University of Colorado's College of Arts and Media.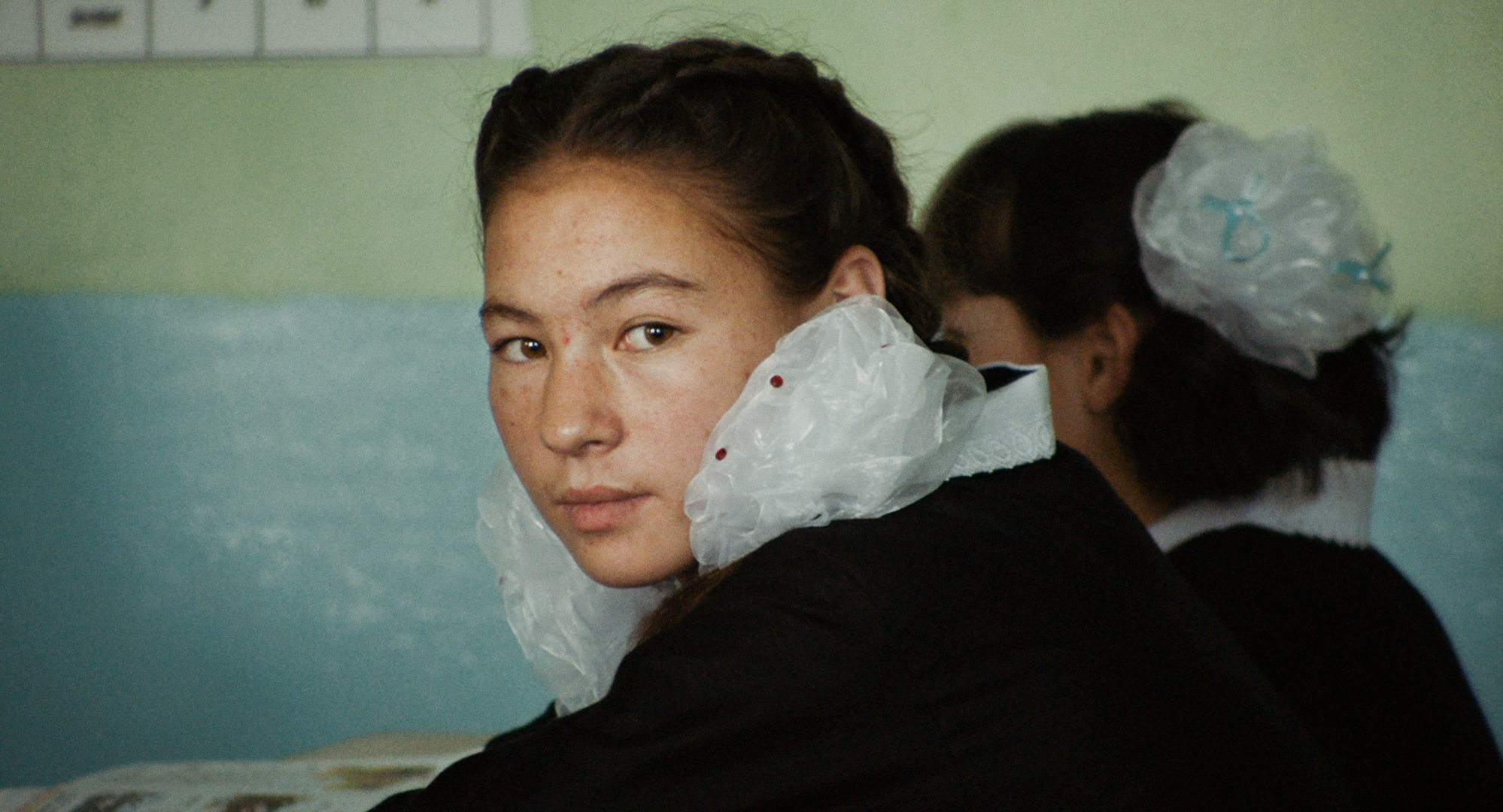 Shahrbanoo Sadat
Fiction (90 min)
Denmark, Germany, France, Luxembourg, Afghanistan, Qatar / 2019 / Dari, Russian, Hindi-Urdu
Parwareshgah (The Orphanage)
In the late 1980s, 15-year-old Qodrat lives in the streets of Kabul and sells cinema tickets on the black market. He is a big Bollywood fan, who daydreams himself into some of his favourite movie scenes. One day, the police bring him to a Soviet orphanage. But, in Kabul, the political situation is changing. Qodrat and all the children want to defend their home.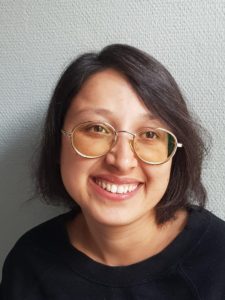 Shahrbanoo Sadat is an Afghan writer and director, based in Kabul. She studied at Atelier Varan Kabul. Her first feature film Wolf and Sheep was developed with the Cannes Cinéfondation Residence in 2010. Shahrbanoo, 20-years-old at the time, was the youngest-ever-selected. The film won the main award at Directors' Fortnight at Cannes, 2016. The Orphanage, her second feature film, is the second part of a planned pentalogy, five films based on an unpublished autobiography. It was presented in the Directors' Fortnight section at the 2019 Cannes Film Festival.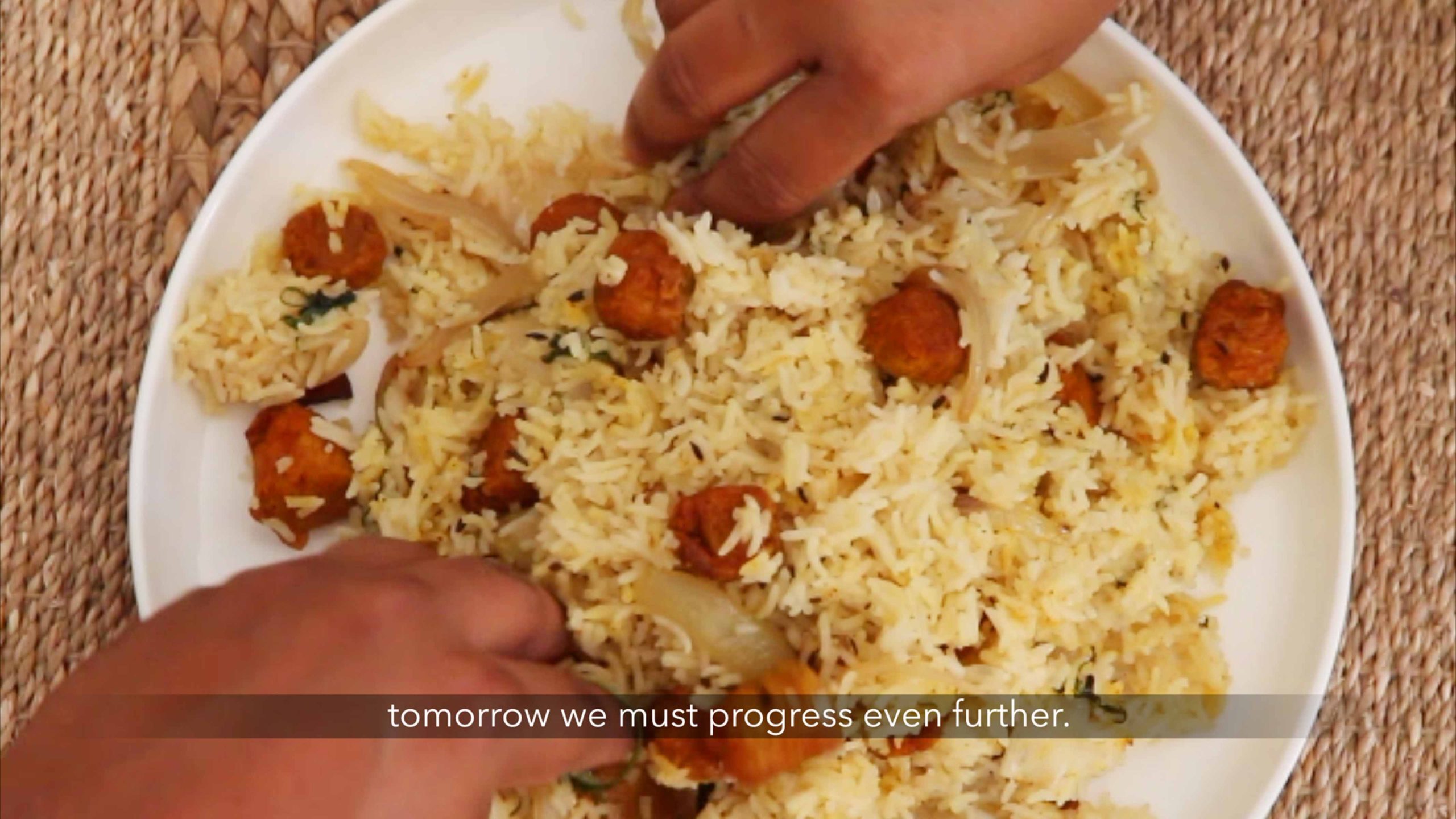 Vidha Saumya
Fiction  (12 min)
Finland / 2019 / Hindi
Soyabean Biryani (for Junaid)
On June 22, 2017, 15-year-old Junaid Khan was stabbed to death on a Delhi-Mathura train after an  argument over seats turned ugly. Junaid was returning home from Eid shopping with his cousin Hashim, and two friends. Two years after his death, this video reflects on the political debate around beef-eating, what it means to be visibly Muslim in India, and the current hostility of the state towards the "other", even as it pieces together a recipe laced with development claims and false calls for togetherness, in a poignant remembrance of Junaid – whose favourite food was soyabean biryani.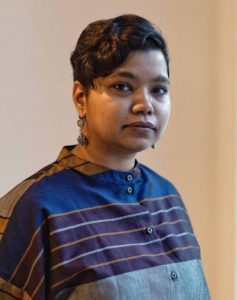 Vidha Saumya is a Helsinki-based artist-poet whose body of work– drawings, murals, books, poems, sculptures, embroidered textiles, videos, and digital artefacts – are wry and warm in their politics, and kaleidoscopic in their aesthetics. The concept of Heimat (Home)land is at the core of her praxis. She holds a Master's from Aalto University, Finland, and is co-founder and co-editor of NO NIIN, an online monthly magazine, as well as a founding member of the Museum of Impossible Forms, a cultural para-institution in Kontula, Finland.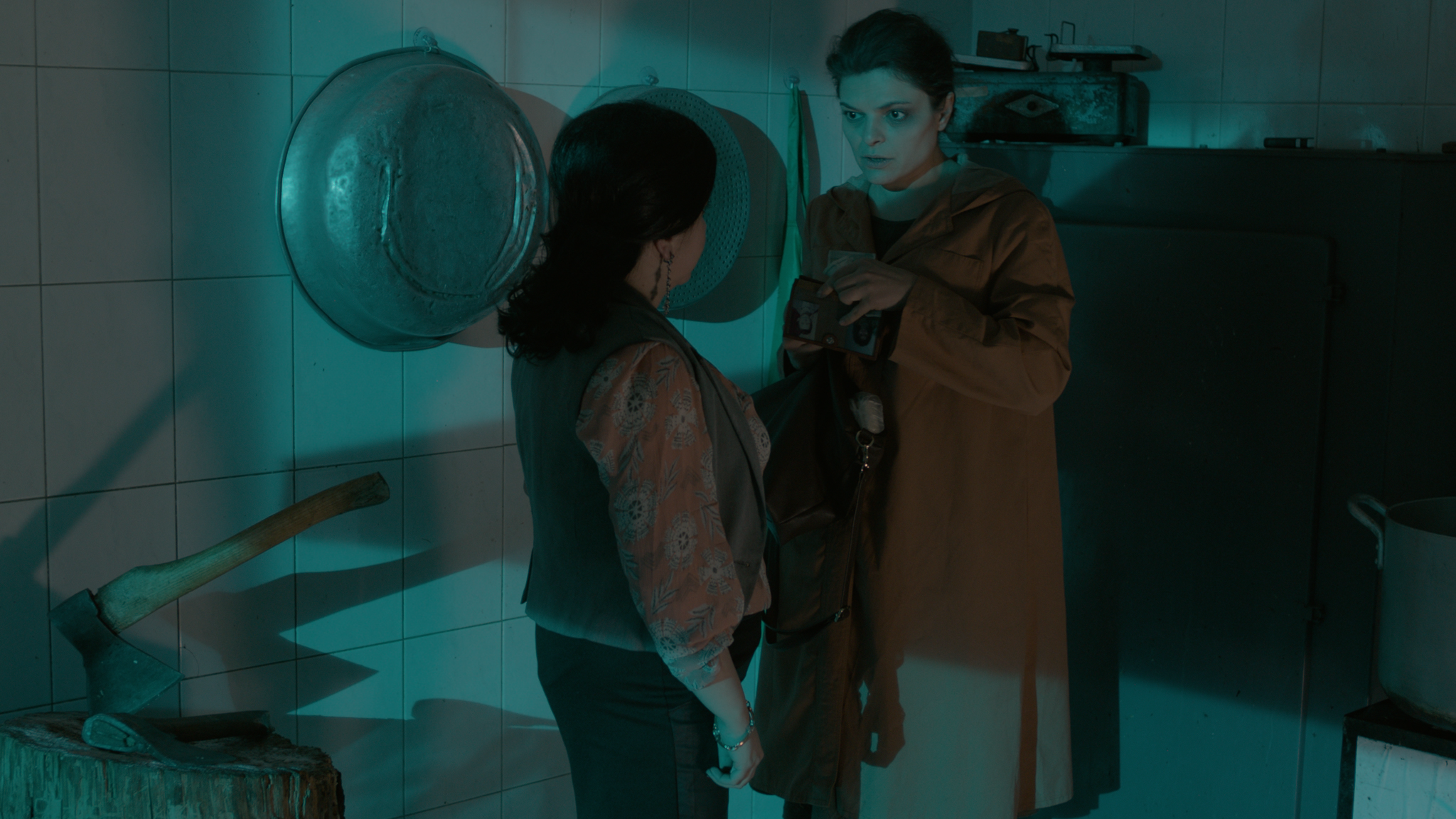 Diana Kardumyan
Fiction  (20 min)
Armenia / 2018 / Armenian
Tombé
Kara works in the Goldfish eatery all day long, washing dishes. Her life has become a closed circle of grey days, far from the colours of the big city. She saves money for her family. Every night, she walks home alone. But one night an unexpected incident changes her daily routine.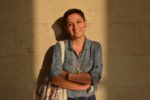 Diana Kardumyan was born in Nagorno Karabakh. She moved to Armenia with her parents in 1992, and graduated from Yerevan State Institute of Theater and Cinematography with a BFA in film directing. She has participated in different film festivals, workshops and master classes – the Golden Apricot International Film Festival (Yerevan), Zubroffka International Film Festival (Poland), Tallinn Black Nights International Film Festival, and Moscow International Film Festival.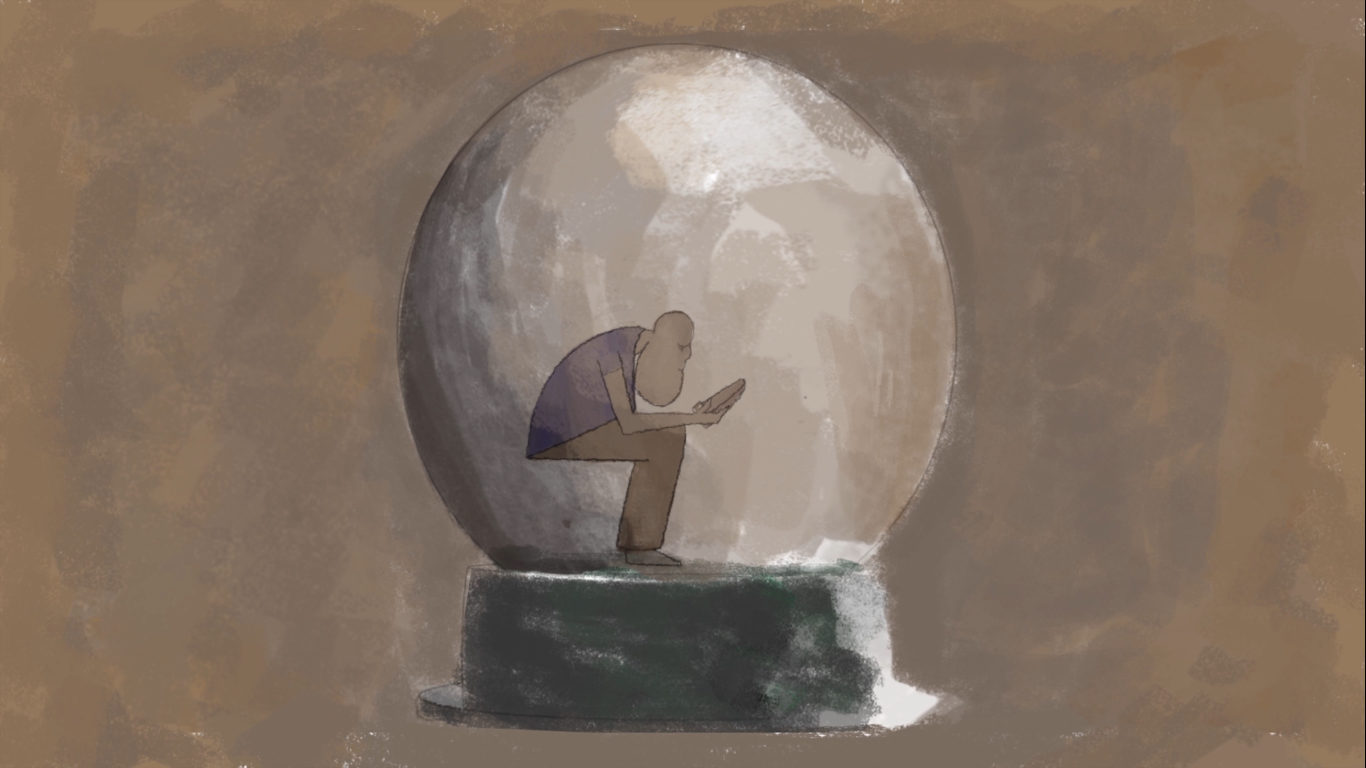 Sawanti Das
Animation (4 min 29 sec)
India / 2019
Retirement
Kanti is a widower, hardworking and introvert, a typist in a typical office. He escapes from his loneliness through his office life, but retirement brings challenges. He must come to terms with his new reality.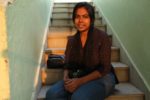 Sawanti Das graduated in computer science from Raja Narendra Lal Khan Women's College, and is doing a postgraduate diploma in Animation Filmmaking at the Satyajit Ray Film & Television Institute. Retirement is her first film. She is currently working on two "very personal"  documentaries, one on a child with cerebral palsy, the other on pottery. She is keen on making films about social issues that are centred around her own life.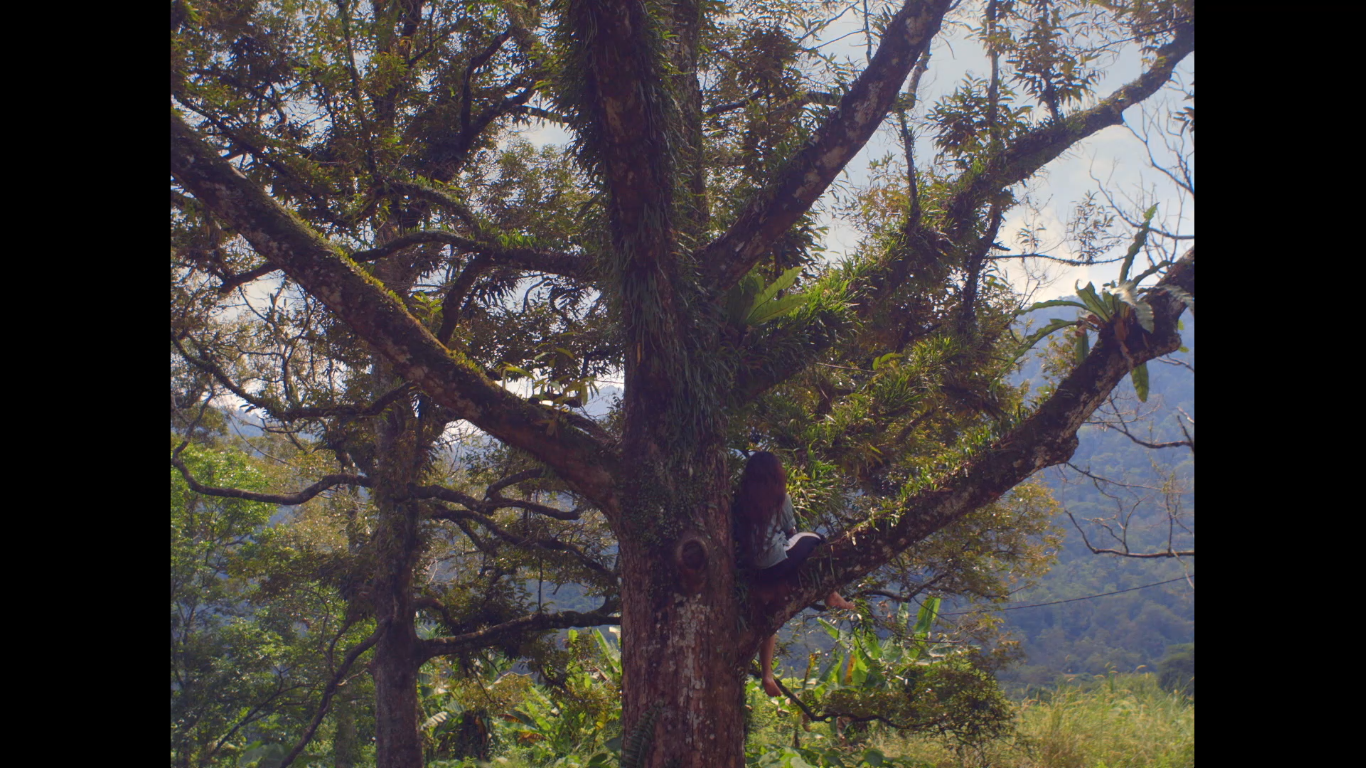 Amanda Nell Eu
Fiction (18 min)
Malaysia / 2017 / Malay
Lagi Senang Jaga Sekandang Lembu
(It's Easier to Raise Cattle)
Two teenage outcasts form an uncanny friendship in their remote village. As one discovers the other's dark secrets, she observes the changes in her new friend. The film takes us into a realm that merges violence and monstrosity with affection.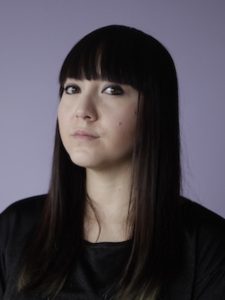 Amanda Nell Eu has directed award-winning short films which have screened in international festivals including Venice, Locarno and Clermont-Ferrand. She is developing her first feature film, set in Malaysia. She likes to explore the female body and identity, within the context of Southeast Asia.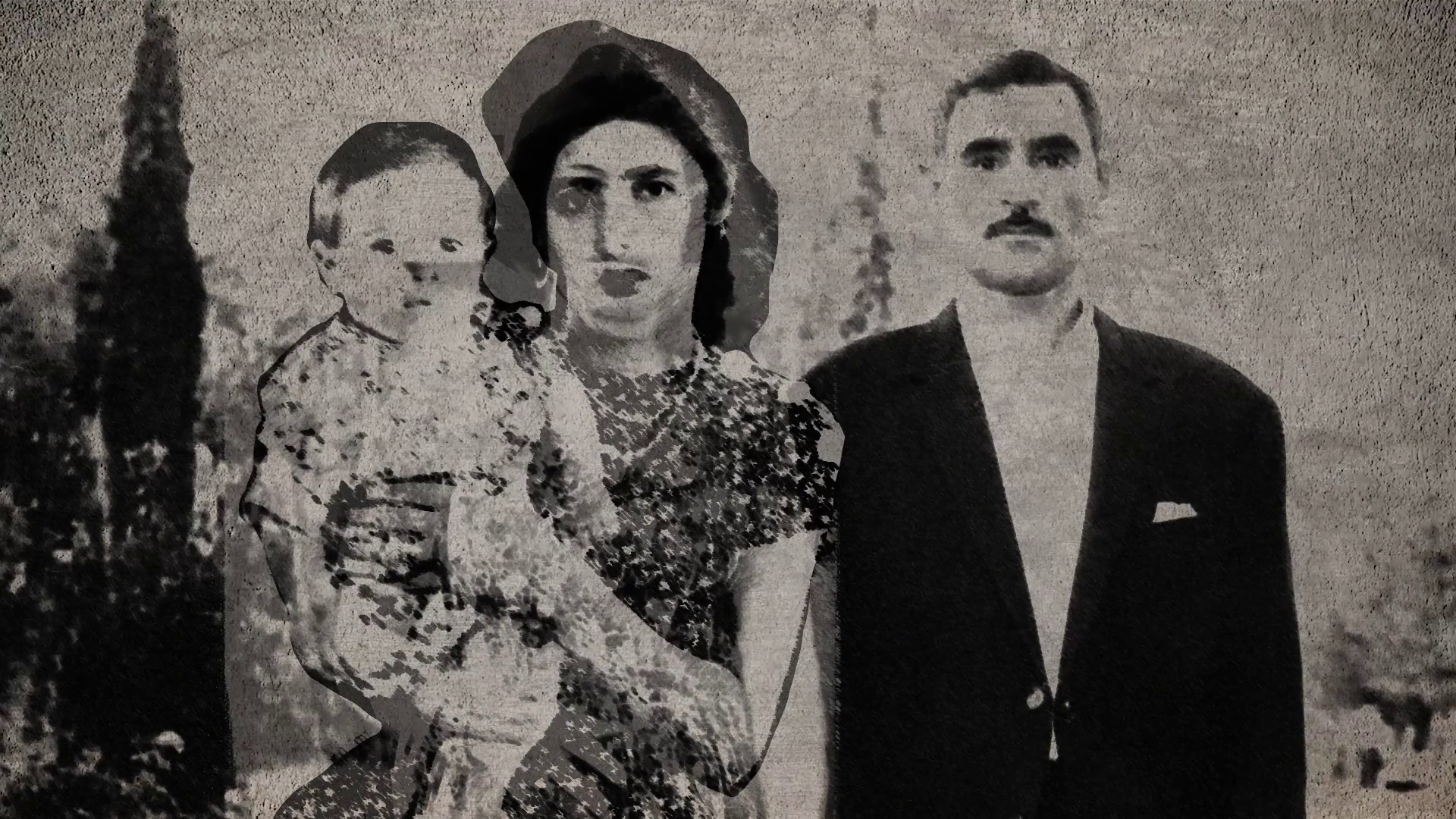 Mina Keshavarz
Non-fiction (87 min)
Iran, Germany / 2020 / Farsi
Honar Dar Khatar Zendegi Kardan
(The Art of Living in Danger)
Mina, the director of the film, and her grandmother Nurijan never got to know each other because Nurijan died before Mina was born. Despite this, the two women still have a lot in common. In an internal monologue Mina gradually reveals more about her grandmother's tragic story and unveils the secret of her mysterious death, which the family refuses to speak about even today. Until it becomes clear that generations of women face the same struggle and the fate of Mina and Nurijan is inextricably linked. Mina wants to embolden her grandmother and rewrites her family history. Her monologue and reappraisal of her family's history is a tribute to the struggle of generations of women before her and an appeal for a better future for the women of Iran.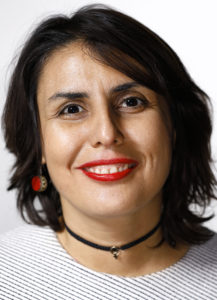 A documentary filmmaker and producer, Mina Keshavarz was born in Iran in 1984. She has made several awarded documentary films on social issues which have premiered in IDFA, Thessaloniki, Sheffield, Tribeca, London Film Festival, Mina's last film The Art of Living in Danger, won the Best International Documentary Award in Busan International Film Festival 2020 and has been qualified for Oscar 2021. Mina is alumna of Berlinale Talents, HotDocs Emerging Filmmaker Lab, Tribeca Film Institute and currently a resident filmmaker in Berlin Air Film Residency.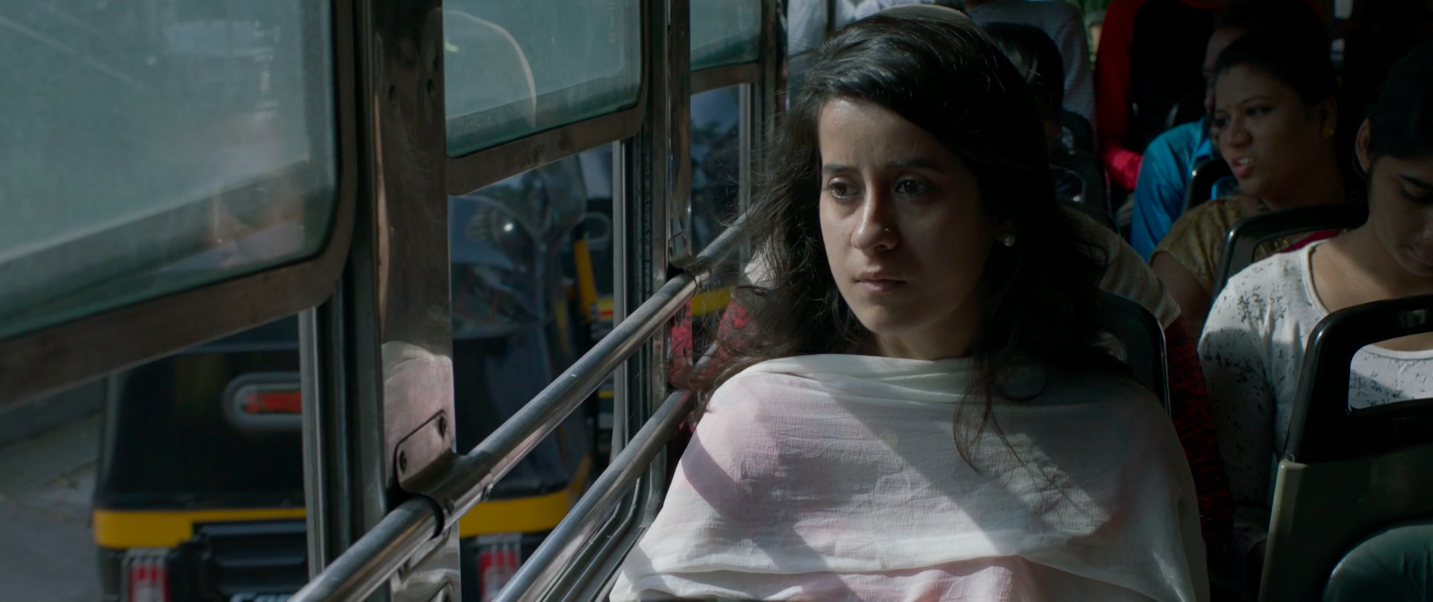 Shazia Iqbal
Fiction (21 min)
India / 2019 / Hindi, Urdu
Bebaak (Dying wind in her hair)
Unable to rely on her cash-strapped family to further her education, Fatin, an ambitious architecture student, seeks a scholarship from a conservative Muslim Trust. When she discovers that the money comes with strings attached, her liberal values are put to the test.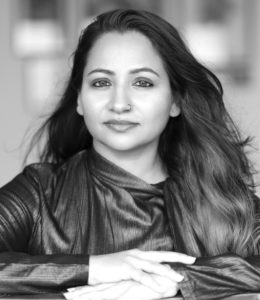 Shazia Iqbal is a filmmaker based in Mumbai. Her debut short Bebaak won her the Best Debut Director, International and Audience Choice awards at the 30th Sao Paulo International Shorts Film Festival. Besides winning 15 international awards, it won Best Short Fiction at the MIFF (Mumbai) 2020, and a Jury Special Mention at IDSFFK (Kerala) 2019.  She was also Production Designer for the Emmy-nominated Netflix series Sacred Games, and the mini-series Lust Stories. Her feature script Blood Circle was selected for Global Media Makers, 2019 – Film Independent's Residency Lab, LA.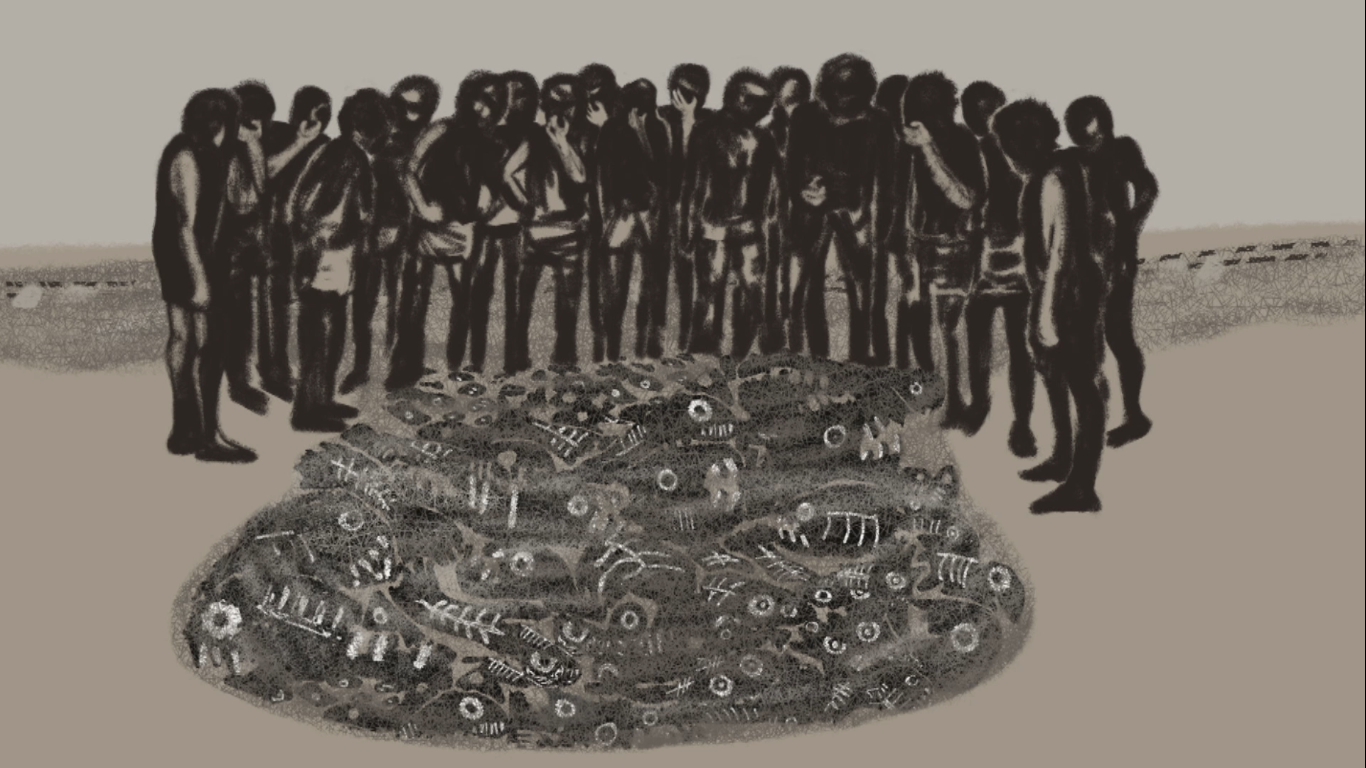 Aditi Chitre
Animation (8 min)
India / 2018
A Can of Fish
To those fishermen who remember what natural fish looks and tastes like, watching the Eaters consume batches of empty fish cans is an eerie prelude to the discovery of a factory ship that is scraping the seabed for all the fish it can find. Soon there might be nothing left for the fishermen.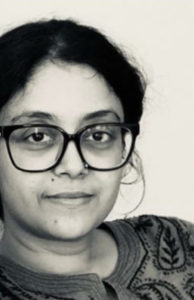 Aditi Chitre is a filmmaker based in India, working in the animation medium through independent films, as well as through collaborations with live action documentary filmmakers.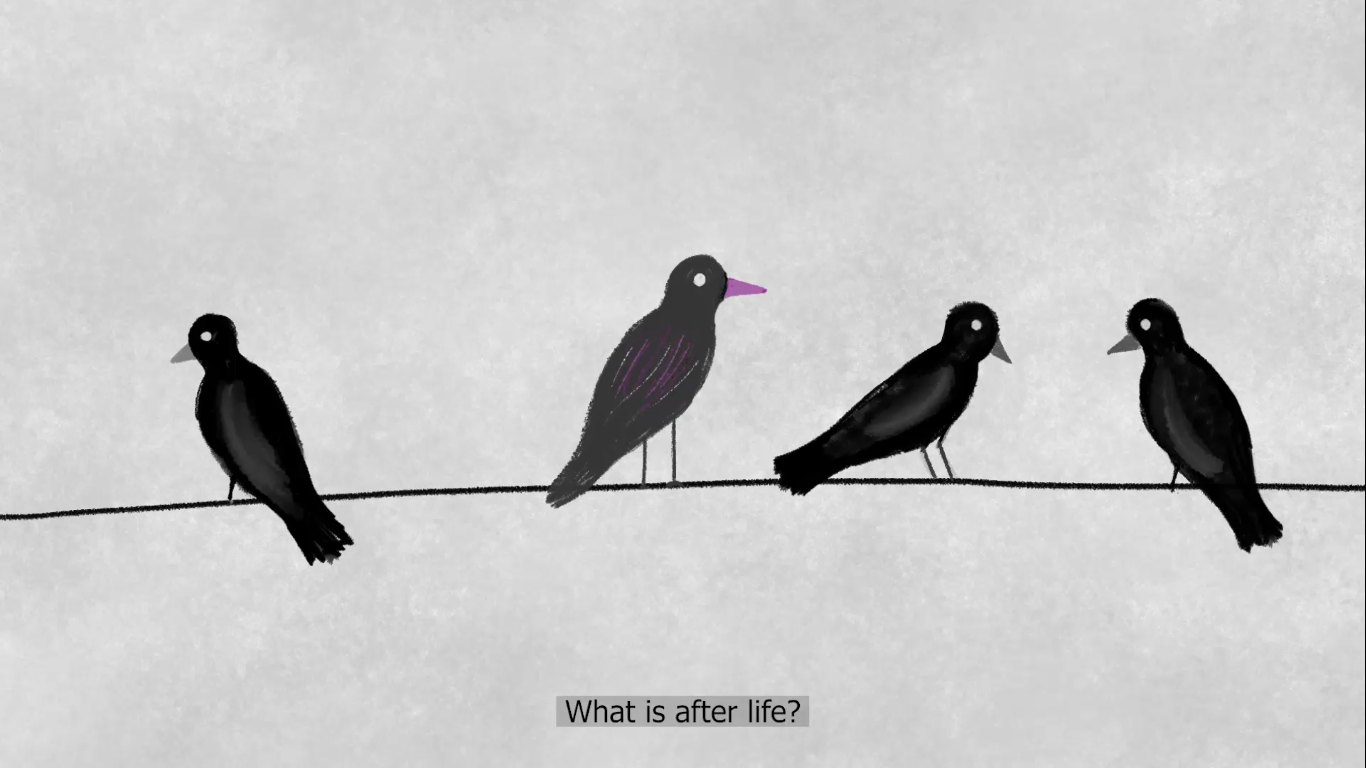 Shruti Jain
Animation (7 min 30 sec)
India / 2020 / multilingual
Baatein
The experiences and emotions that all of us go through are explored in four chapters –  memories, wonder, angst, hope. The filmmakers asked family, friends, acquaintances to share personal stories across all four themes, and these formed the basis of the conversations in Baatein. The film aims to remind viewers of the importance of the smaller things in life.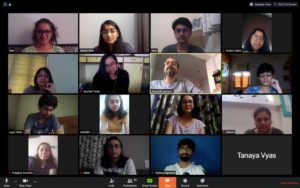 This film was written, directed and executed by a team of 14 communication-design students, all of whom were screenwriters, directors and animators –  each one's role evolving and adapting as the film took shape. In a true lockdown-spirit, the team worked from their homes, to create a film close to and from their hearts.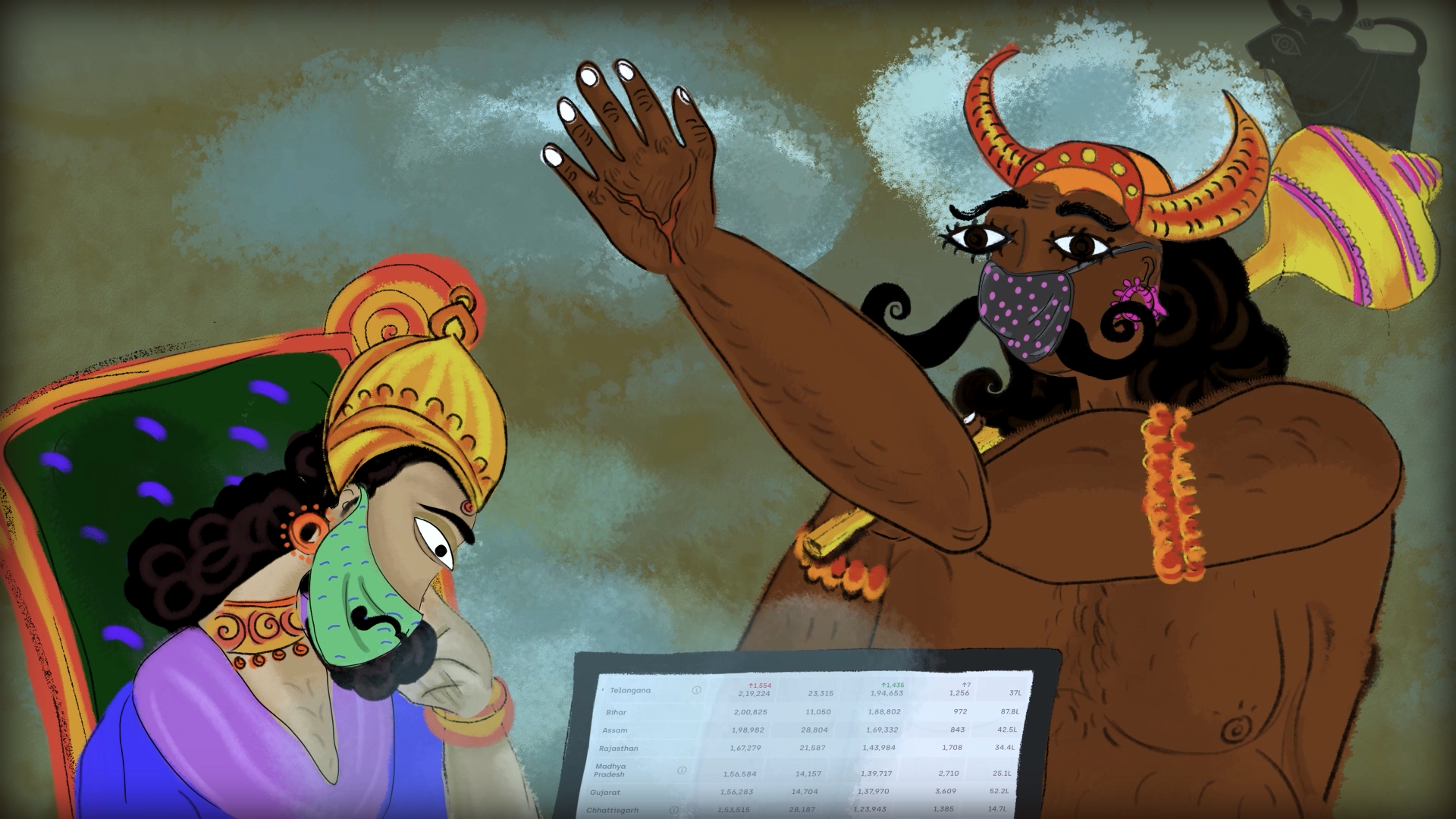 Maya Janine D'Costa
Experimental (5 min 24 sec)
India / 2020 / Hindi
Yahan Wahan Saare Jahan (Here and Everywhere)
As the Covid-19 pandemic tightens its grip around the world, the divine Sage Narada travels to remote villages and towns of Central India, only to find multiple, parallelly running narratives of coronavirus among the village and town folk. A confused Narada then makes his way to the gods to report about these human activities.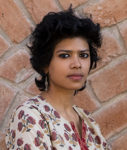 Maya Janine D'Costa is an artist who uses drawing, video and text to express themself. They enjoy working collaboratively with communities to tell stories. Maya graduated in Art and Design from the Srishti Institute of Art, Design and Technology, Bangalore, and currently works with SPS Community Media in Madhya Pradesh.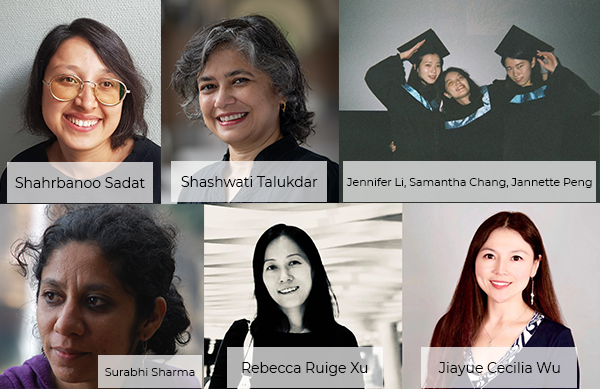 Panel Discussion - II - 5:00 pm – 6:00 pm
'Experiments with Media' with
Shahrbanoo Sadat- Parwareshgah( The Orphanage)
Shashwati Talukdar- Space Dialogues
Rebecca Ruige Xu, Jiayue Cecilia Wu- For Tashi
Jennifer Li, Samantha Chang, Jannette Peng- Blanket Talk
Moderated by Surabhi Sharma.
---
This discussion will facilitate a conversation between filmmakers who, through their experiments with form, nudge us to engage with unusual stories and aesthetic practices.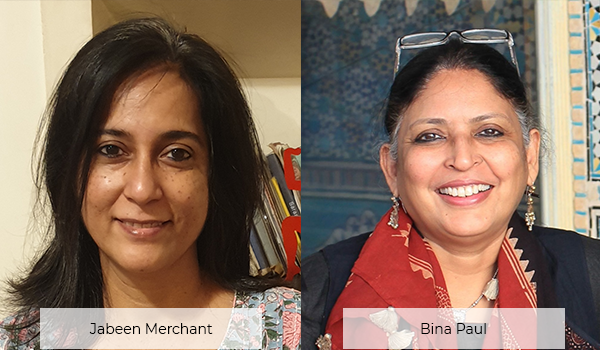 Masterclass - II 7:00 – 8:00 PM
'The Editor as Outsider' with Jabeen Merchant Facilitator: Bina Paul
How do choices made at the editing table shape the structure and narrative of a film? In this session, renowned film editor Jabeen Merchant will take us through her ouvre in fiction and non-fiction films.