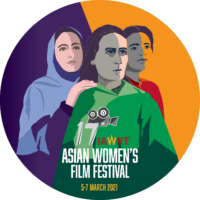 17th IAWRT Asian Women's Film Festival
SCREENING ROOM
DAY 1 - 5th March 2021
These 9 films explore ideas of conflict, resistance, and yearning at the individual and collective level.
Links of these films are live from 8:00 am (5th March) to 8:00 am (7th March).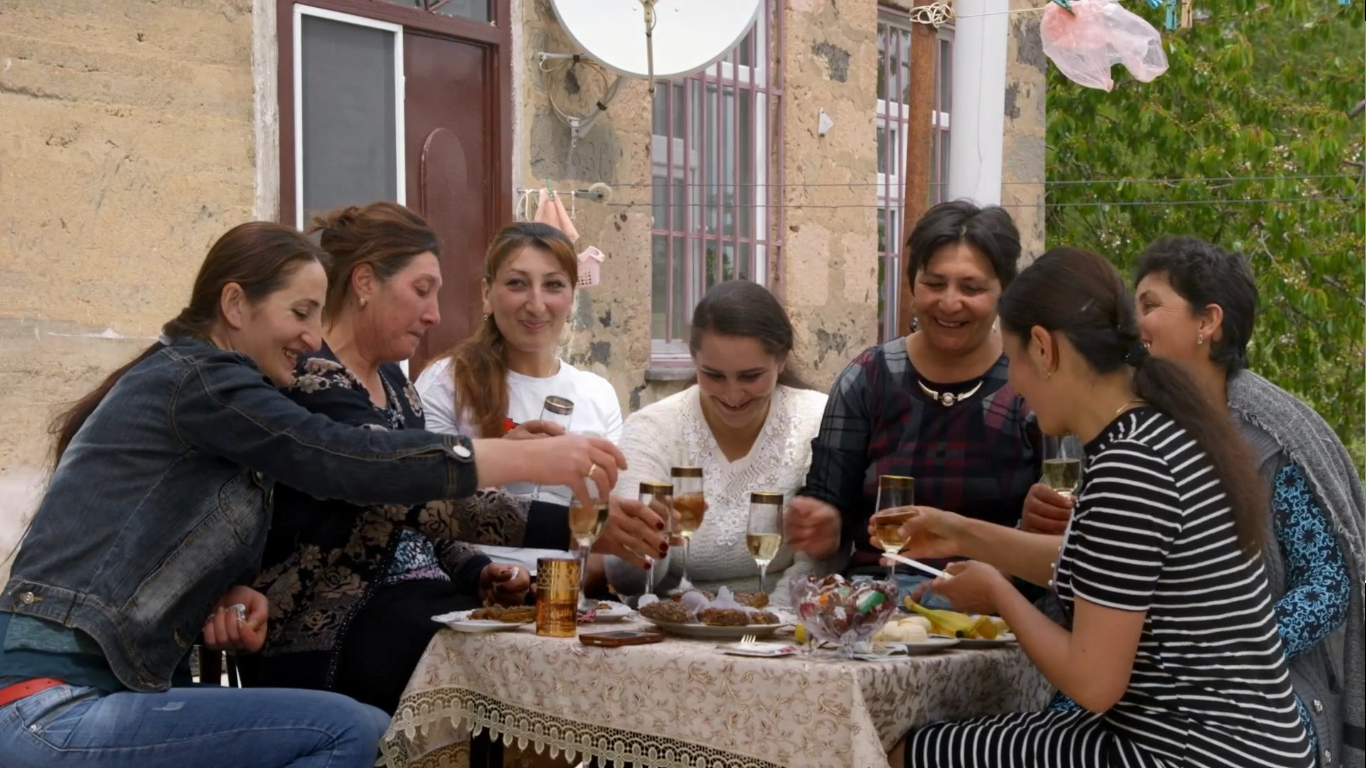 Tamara Stepanyan
Non-fiction (83 min)
Armenia, France / 2019 / Armenian
Village Des Femmes (Village Of Women)
In the Armenian village called Lichk, women, children and the elderly live without the men of their families who are away working in Russia nine months of the year. How do the women endure waiting, loneliness, and the absence of their husbands? The filmmaker becomes an intimate presence in their lives, a confidante who hears and shares in their frustrations, joys, desires.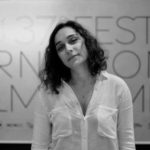 Tamara Stepanyan was born in Yerevan, Armenia. During the breakdown of the Soviet Union in the early 1990s, she moved to Lebanon, before going on to study at The National Film School of Denmark. For seven years now, she has been working and living in France, where she is preparing for her fiction feature. Her previous documentary Those from the Shore won the Grand Prix at Amiens International Film Festival (France), Best Documentary at Golden Apricot International Film Festival (Armenia), and the Best Directing Award at Global Cinema Film Festival of Boston (USA). She teaches "education a l'image" in different schools.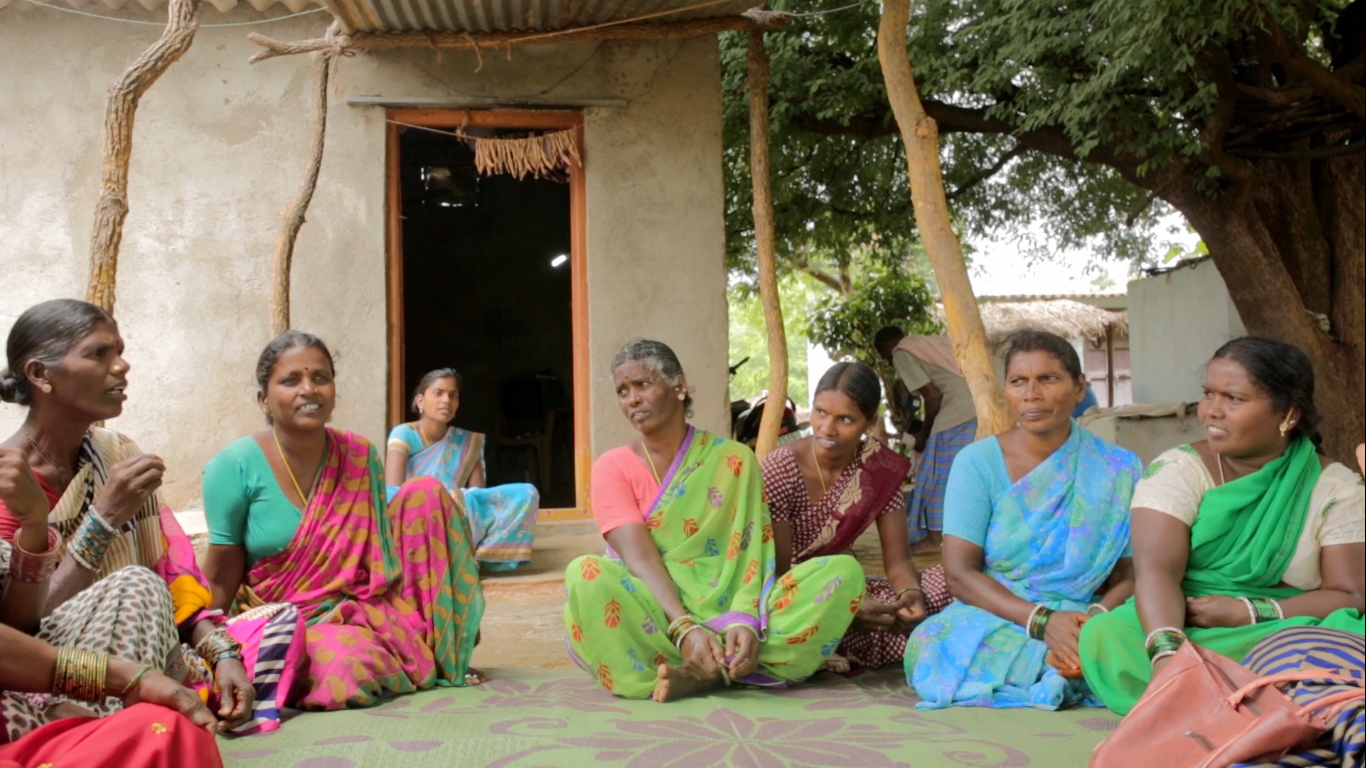 Aditi Maddali
Non-fiction  (52 min)
India / 2019 / Telugu
Pani Paata Poratam (Songs of our Soil)
Uyyala songs are an agricultural tradition rooted in the political expression of women in Telangana. Through this oral tradition, the film traces the histories of resistance and memories of disillusionment experienced by women across political assertions in the region. Through looking at women's participation in the Telangana People's Movement, and their demands of justice from the contemporary Mallana Sagar irrigation project, the film attempts to complicate the relationship between memory, history, and cultural production.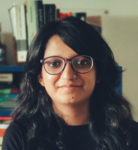 Aditi Maddali is a researcher and multimedia producer based in Mumbai.
She is interested in engaging with affect and everydayness in the political journeys of women. Pani Paata Poratam is her first independent documentary film.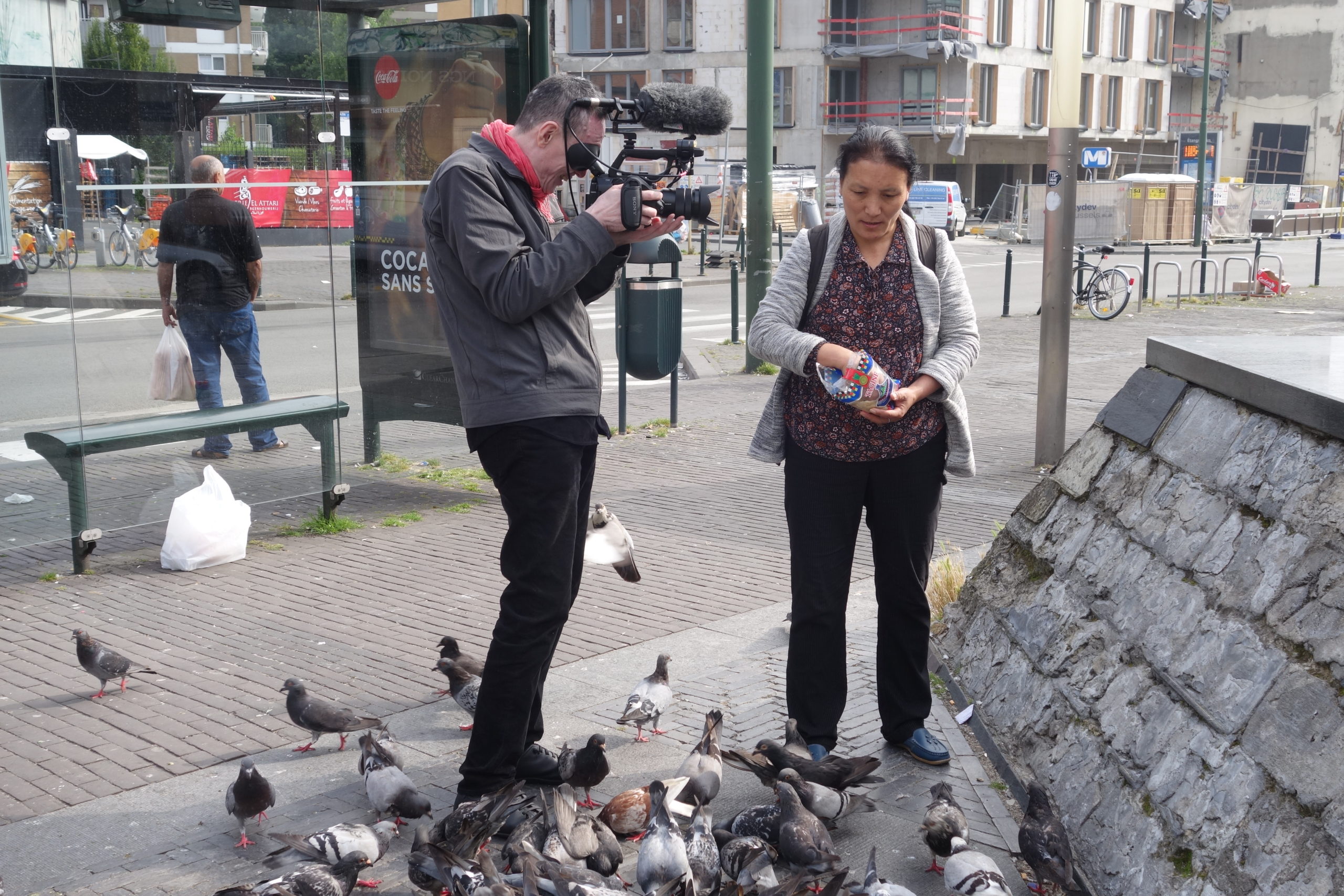 Ritu Sarin, Tenzing Sonam
Non-fiction (17 min)
India / 2017 / Tibetan
Drapchi Elegy
The film  weaves together vignettes from the everyday life of Namdol Lhamo, a Tibetan refugee living in Brussels who happens to be one of the famous Singing Nuns of Drapchi, a group of nuns imprisoned in Tibet in the early 1990s for peacefully demonstrating against Chinese rule. She recounts her experiences in Tibet while going about her daily work as a caregiver in an old people's home.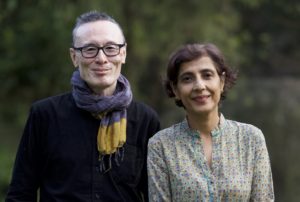 Ritu Sarin and Tenzing Sonam are Indian-Tibetan filmmakers and artists based in Dharamshala, India, who have been working together for more than 30 years. Their work includes award-winning films and art installations. A recurring subject in their work is Tibet, with which they have been intimately involved; personally, politically, and artistically. Their feature films Dreaming Lhasa (2005) and The Sweet Requiem (2018) premiered at TIFF (Toronto). Their art works have been shown in exhibitions worldwide. They are also the directors of the Dharamshala International Film Festival, which they founded in 2012 and which is now one of India's leading independent film festivals.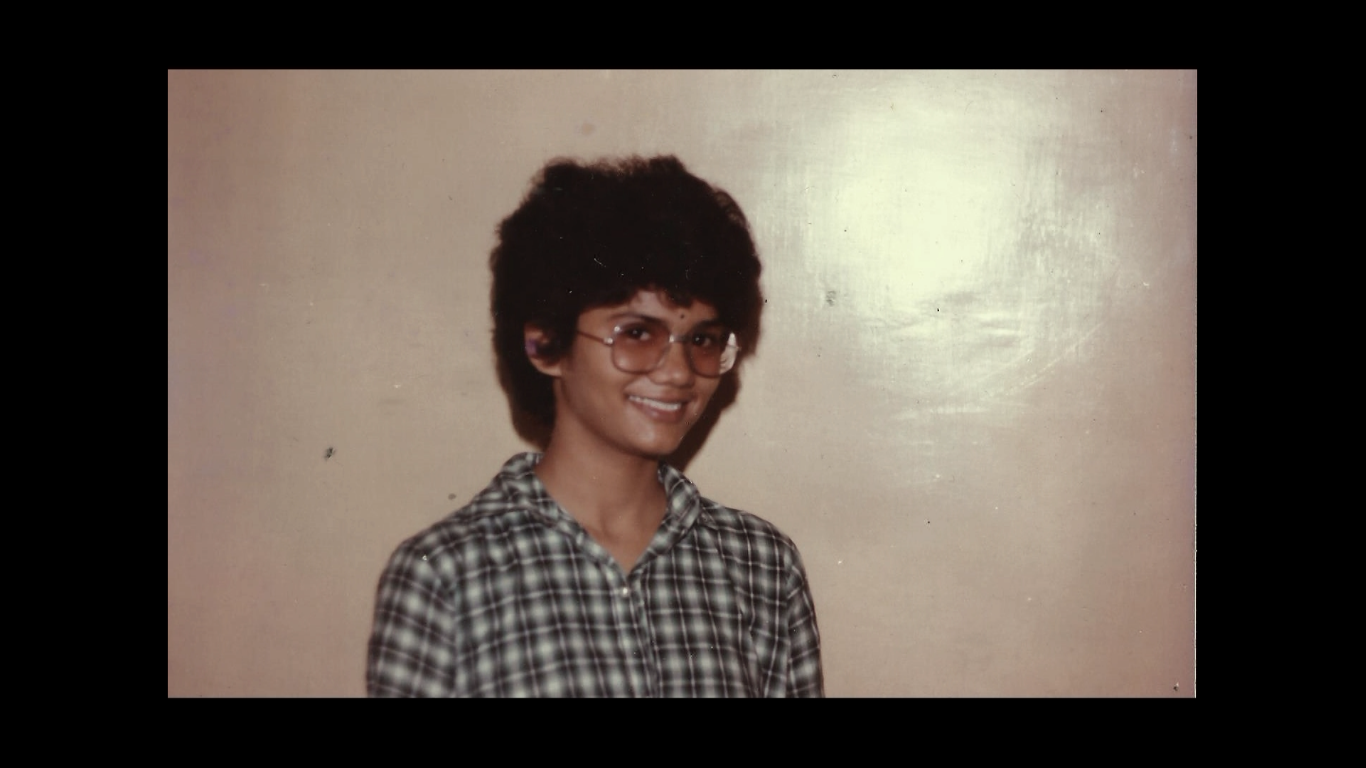 Maanvi Chowdhary
Non-fiction (40 min)
India / 2020 / English, Hindi
About Mumma
The film explores the life of Lucknow-based architect Shalini Chowdhary through the eyes of her daughter. It delves into the complexities of Shalini's paraplegia, and her relationship with space. It also focuses on the mother-daughter relationship, as the camera and the process of filming make different meanings for the two. The film comments on how the necessities of life and livelihood may differ for different people, and how the means of attaining them bring about different struggles.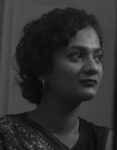 Maanvi Chowdhary graduated in filmmaking from Srishti Institute of Art, Design and Technology, Bangalore. She has a keen interest in scriptwriting, documentaries, fiction films, editing, and exploring cinema through lived experiences. She is also interested in Sociology, and learning through visuals.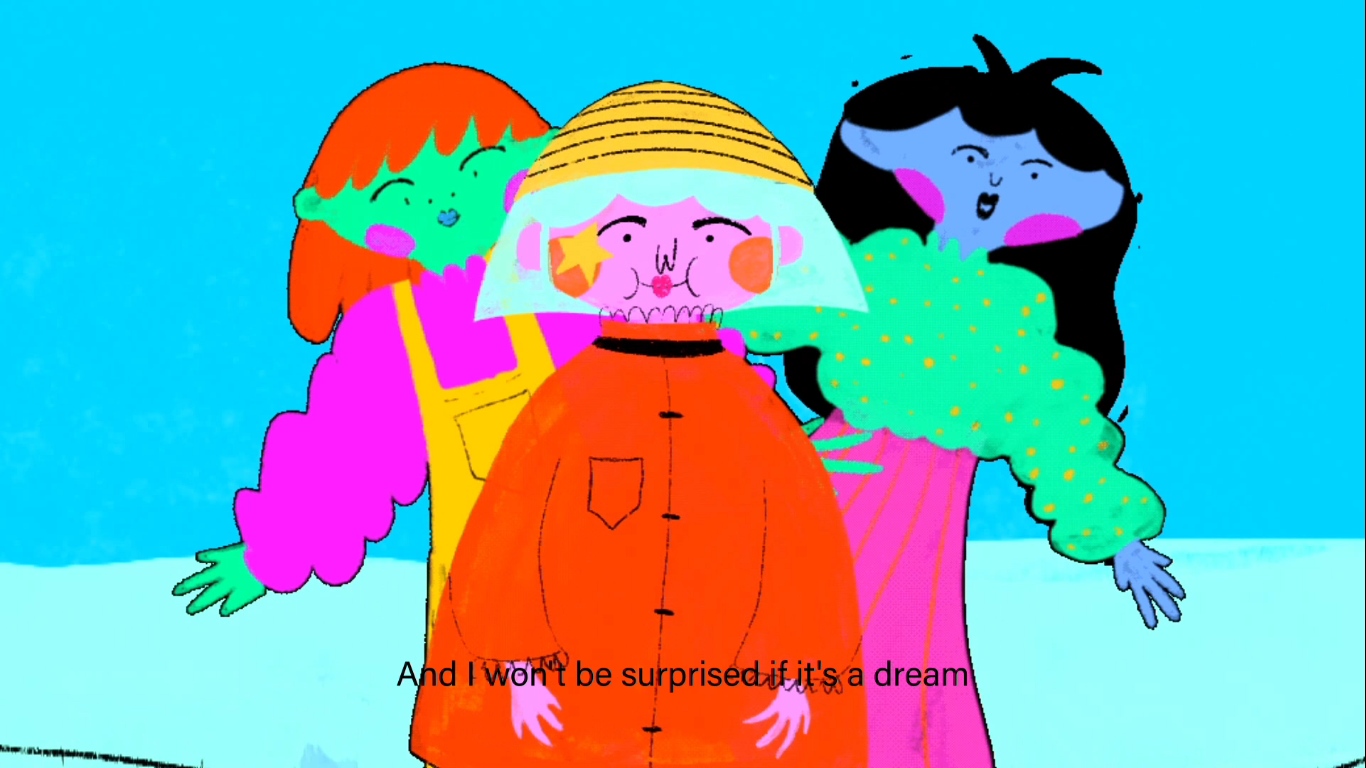 Raashi Borade
Animation (6 min 30 sec)
India / 2020 / English
Anyday, Everyday, One Fine Day!
A little girl struggles to get through her everyday life. The voices in her head and her surroundings make her feel claustrophobic. Her memories of awkward and embarrassing moments override everything else. She builds a box to protect herself. Kindness and understanding from her friends come to her aid.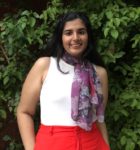 Raashi is an illustrator, visual designer and emerging animator based in New Delhi. Her art is cheeky, and unapologetically glorifies people being themselves in whimsical spaces.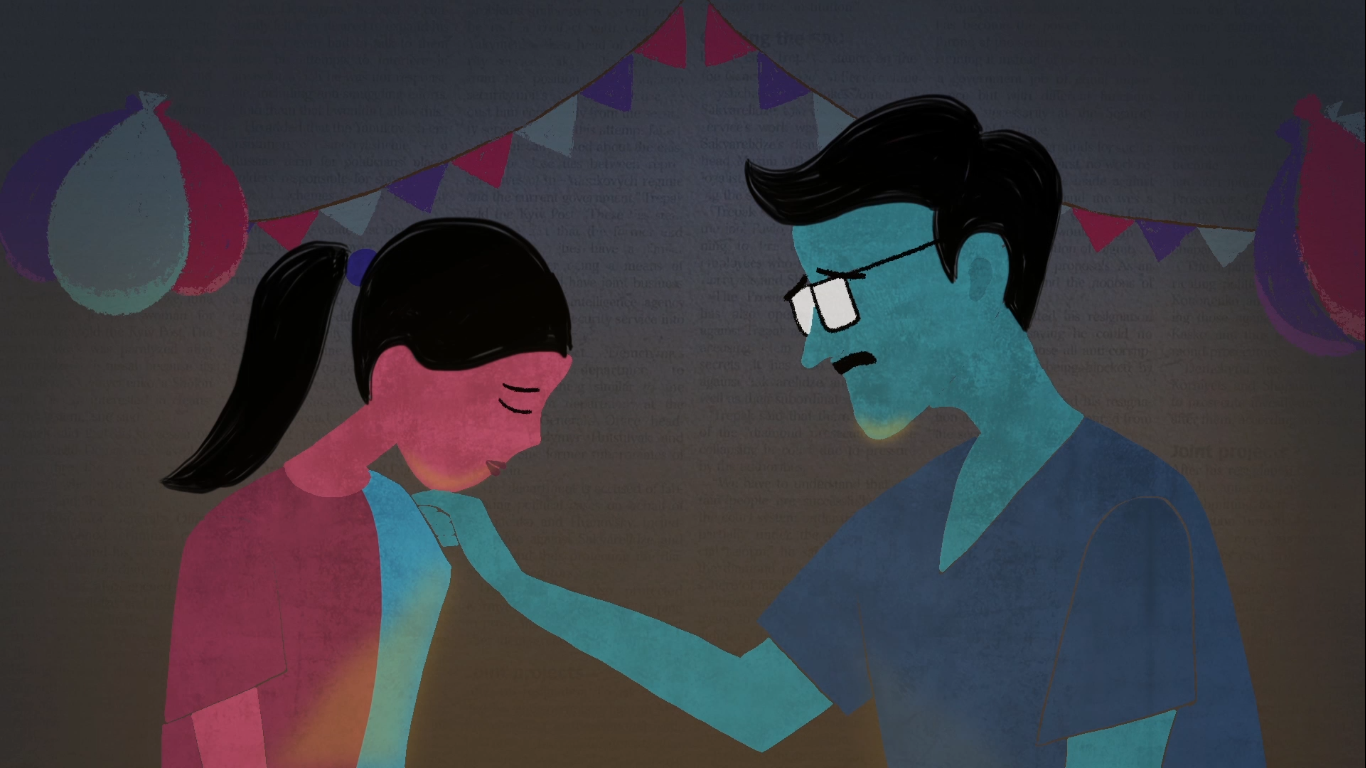 Sugandha Bansal
Animation (4 min)
India / 2020 / English
A little more blue
The film tells a story of a "boy" who is really a girl. Since childhood, she has known she was a girl, who would have to break out of her shackles someday and tell everyone the truth. Until then, she struggles between having the body of a boy and the soul of a girl.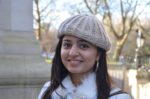 Sugandha Bansal has a Master's in Animation Design from MIT Institute of Design. Her passion for creative storytelling is evident in her work. She thinks of filmmaking as a strong medium to communicate stories, and believes in using her skills to tell stories that people can relate to; stories with a strong message. A little more blue is her second film as a student.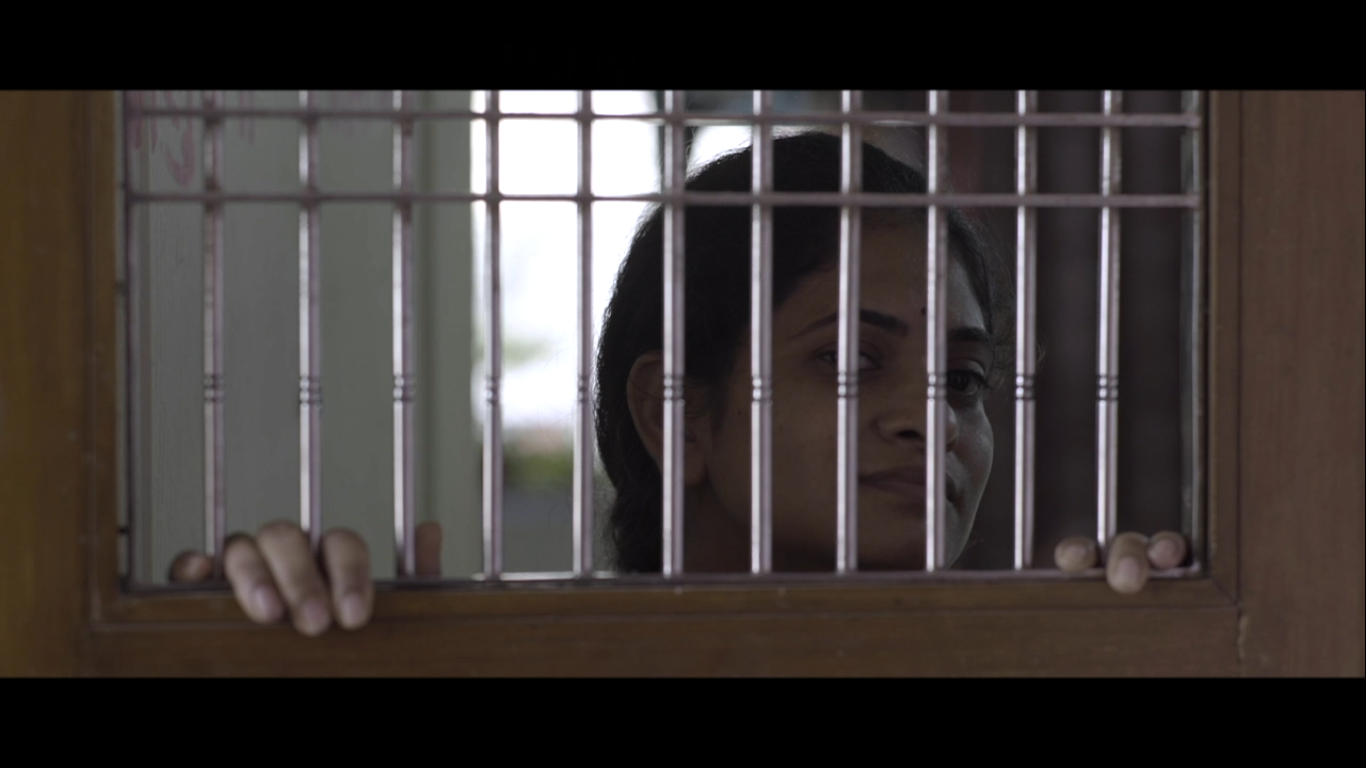 Kunika Kharat
Fiction (29 min)
India / 2020 / Marathi
Saakhya
Compromise and conformism are ideas we associate with mothers. The people around them are rarely aware of the mothers' lost dreams. Asha is one such mother, a middle-class homemaker with two kids and a working husband. At 34, she is just coming to terms with the inertness of her daily routine, and her monotonous life within the four walls of her house in the midst of a bustling city. Her simple wish to have someone to talk to remains unfulfilled, until new neighbours arrive.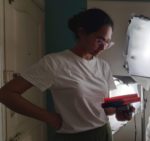 Kunika Kharat has a Master's in Film and Video Communication from National Institute of Design(NID). She has always enjoyed storytelling, for which she believes film is a strong medium. She is deeply interested in stories that explore human behaviour, family, and home. She currently works as a Promo Producer at Prime Focus Technology for Disney Asia Pacific.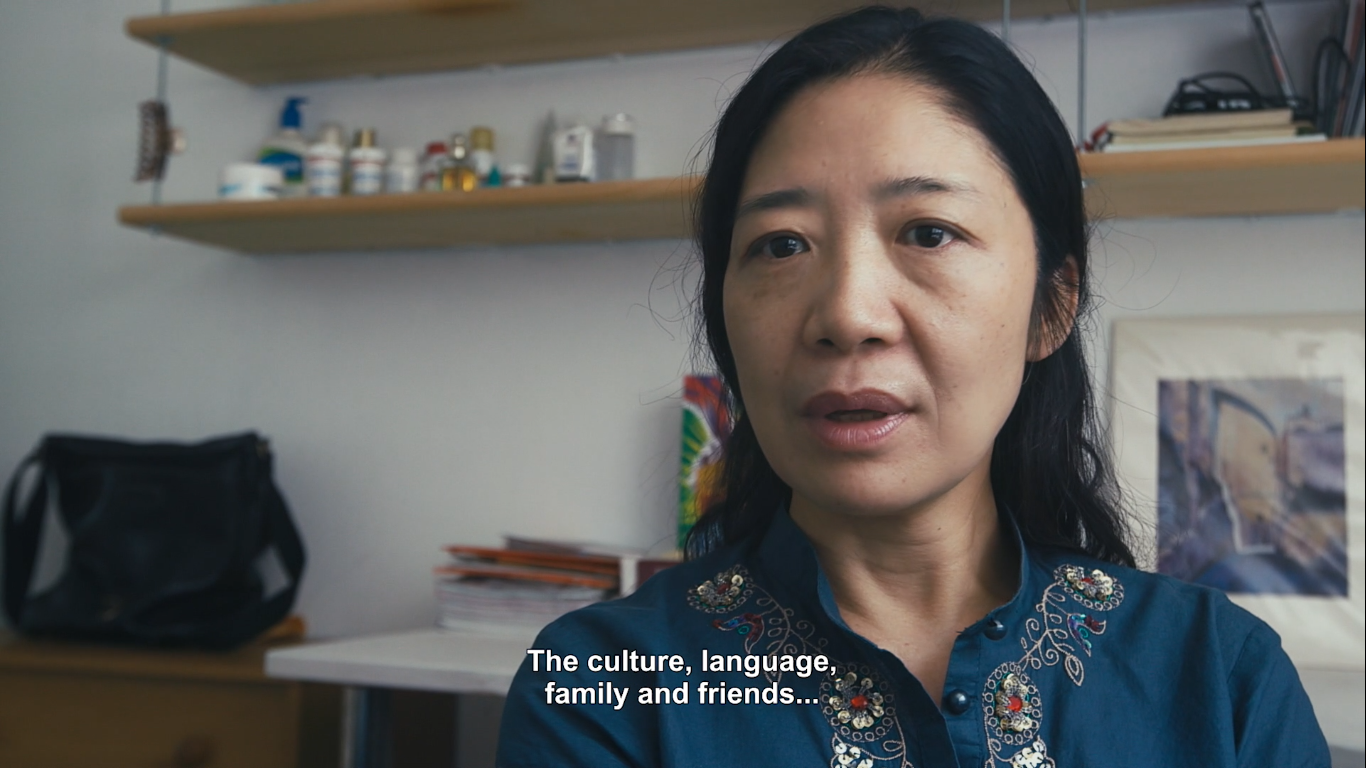 Risa Morimoto
Non-Fiction (51 min)
USA / 2019 / Chinese (Mandarin), English
Broken Harmony: China's Dissidents
Once a mild-mannered TV director, Hua Ze discovered that an old friend reporting on alleged corruption after the Sichuan earthquake had disappeared, along with any mention of him online. Following a trail of leads over the great internet firewall of China, she discovers a jaw-dropping array of human rights abuses across the country. Her awakening takes her into a new world of dissidents, citizen journalism, human rights lawyers. police harassment and kidnappings. In her own reporting, Hua cannot turn a blind eye to the problems, and is made to pay the price. The film documents Hua's courage, and her willingness to lose everything in her fight for justice.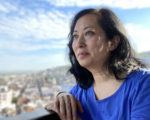 Risa Morimoto is an award-winning director and producer for film, television and the Web, with many films and series to her credit. Her award-winning documentary Wings of Defeat, about surviving Kamikaze pilots, aired both nationally and internationally. She was a 2011 Fellow at the PBS/WGBH Academy, and is a Fellow at Stanley Nelson's Firelight Media Producers Lab.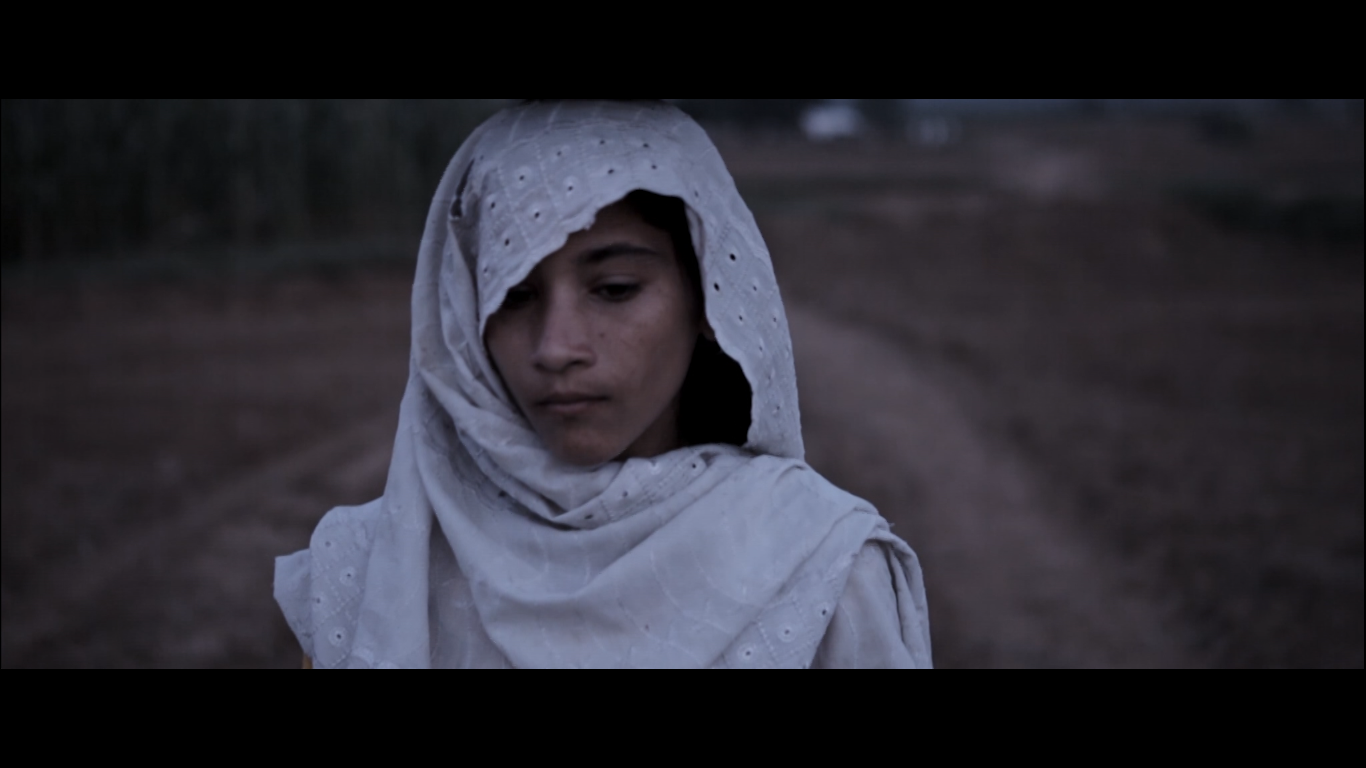 Shirley Abraham, Amit Madheshiya
Non-Fiction (19 min)
India / 2019 / Hindi
The Hour of Lynching
Rakbar, a Muslim dairy farmer, was murdered by a Hindu mob while he was transporting cows. While his wife Asmeena must practice an intense iddat to mourn his murder, the hate machinery of Hindu nationalist-politicians, with their foot-soldiers and lynch mobs, work overtime to legitimise it.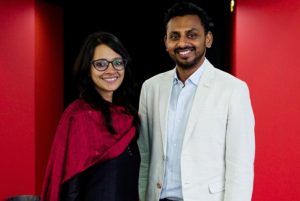 Shirley Abraham and Amit Madheshiya are award-winning Indian documentary filmmakers. The Cinema Travellers, their debut film, premiered as the only Indian film playing in the Official Selection at the Cannes Film Festival (2016). Subsequently, it screened at 120 film festivals worldwide, winning 19 awards globally, including the National Film Award in India. Shirley and Amit have also made the New York Times Op-Doc, Searching for Saraswati. Their work has been supported by the Sundance Institute, the Pulitzer Center, MacArthur Foundation, New York Times, IDFA Bertha Fund, Arts Council of England, BBC, and the Guardian. They have been Fellows of Sundance Labs, Cluster of Excellence Heidelberg, India Foundation for the Arts, and Goethe-Institut, and are members of the documentary branch of the Academy of Motion Picture Arts and Sciences.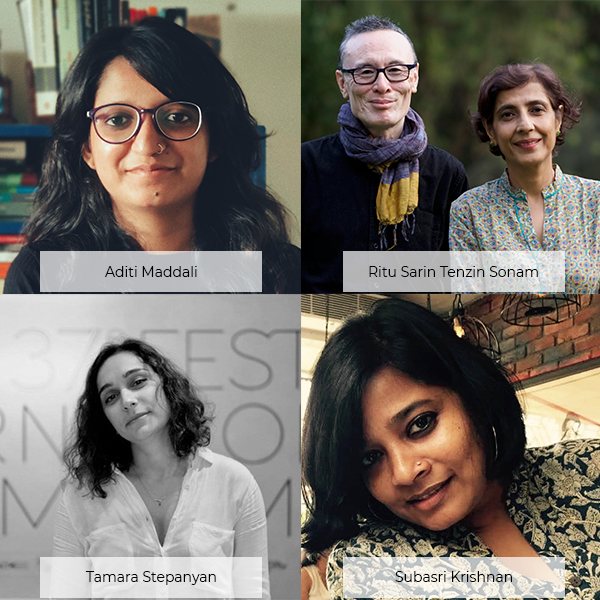 Panel Discussion - I - 5:00 pm – 6:00 pm
'Towards Nurturing Peace' with
Tamara Stepanyan- Village Des Femmes (Village of Women)
Aditi Maddali- Pani Paata Poratam (Songs of Our Soil)
Ritu Sarin, Tenzing Sonam- Drapchi Elegy
Moderated by Subasri Krishnan
---
The discussion will focus on the varied documentary practices of the filmmakers, linked to the ideas of oppression, resistance, and possible resolutions towards nurturing peace.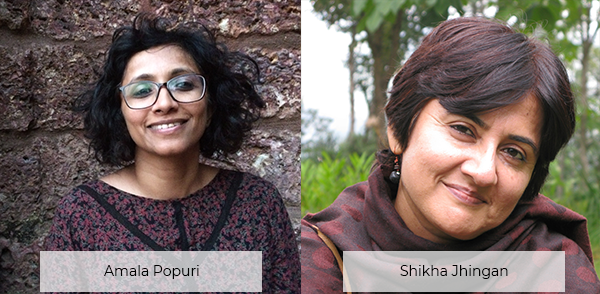 Masterclass - I - 7:00 pm - 8:00 pm
'Decoding Sound Practice' with Amala Popuri  Facilitator: Shikha Jhingan
How does sound change the way we experience a film? Sound designer and production mixer Amala Popuri will give us a ringside view, covering both fiction and non-fiction cinema.